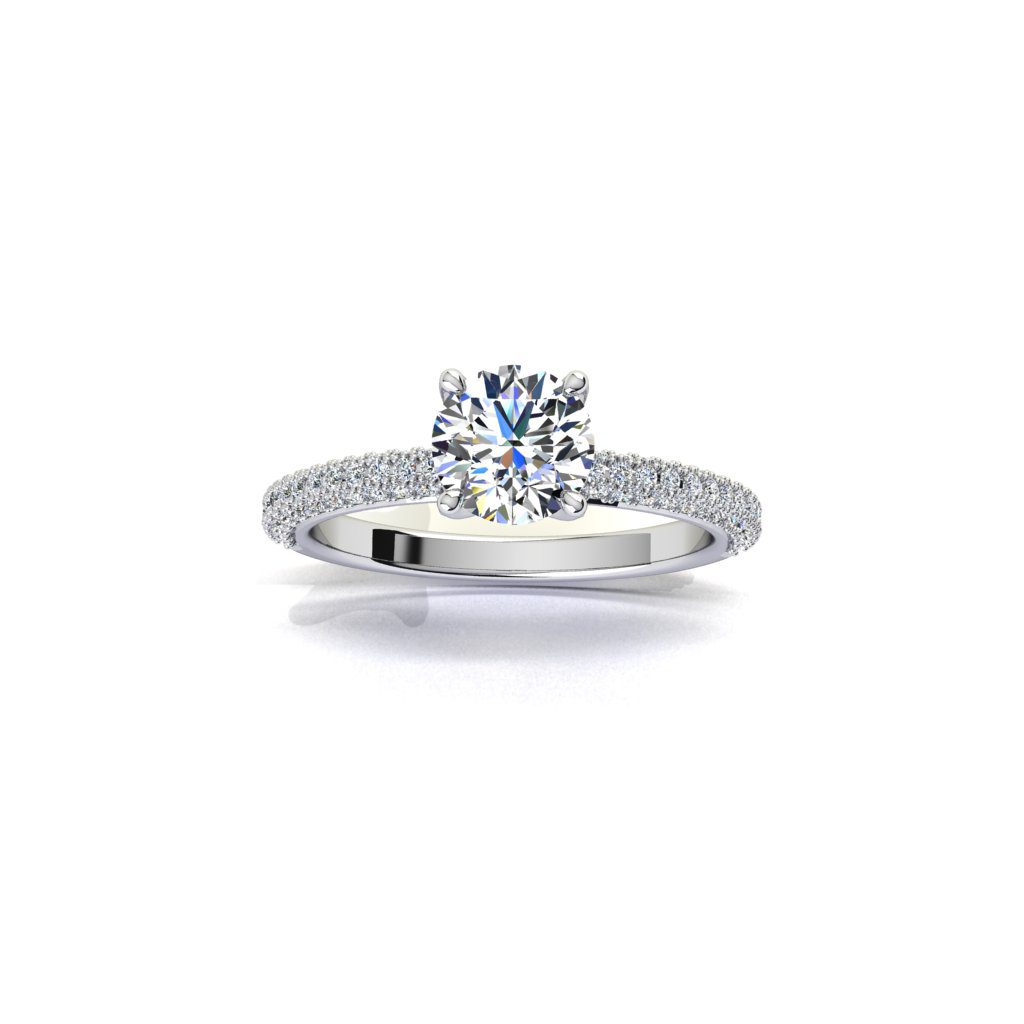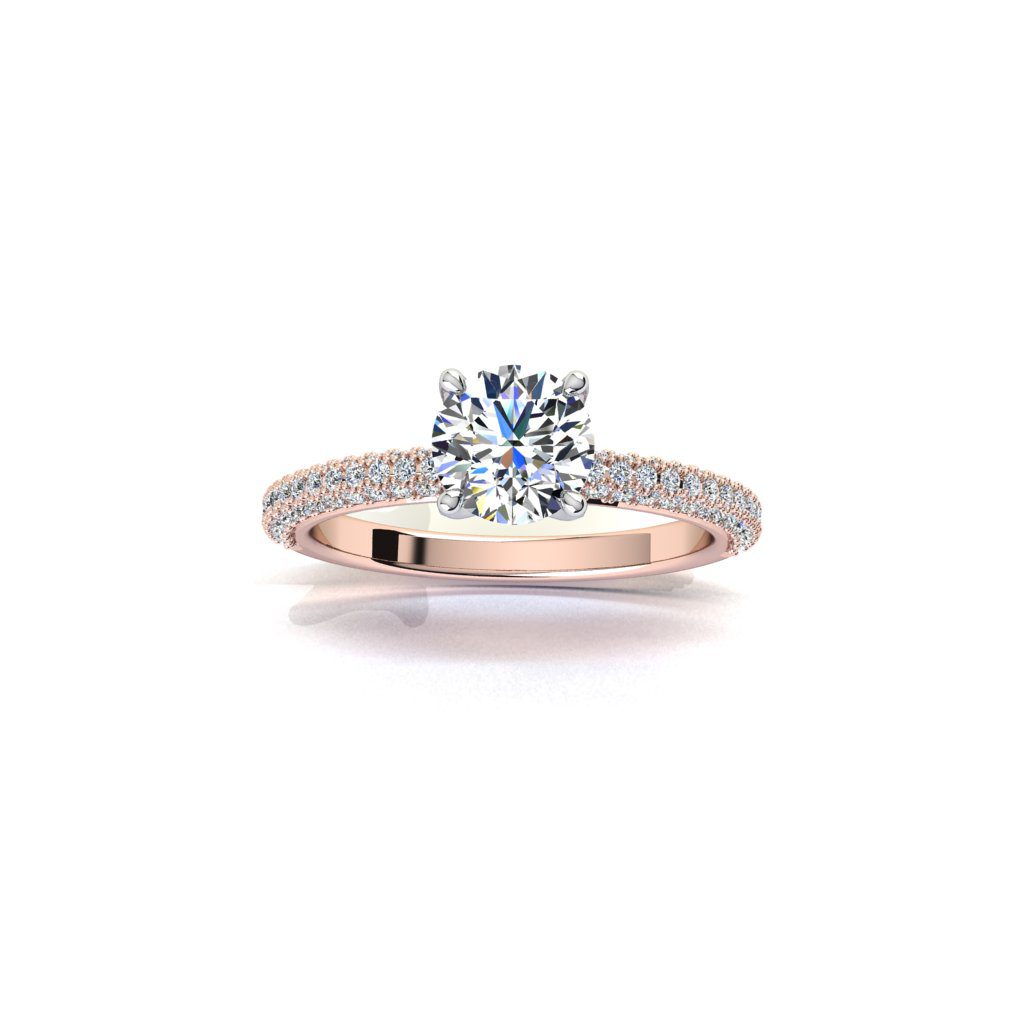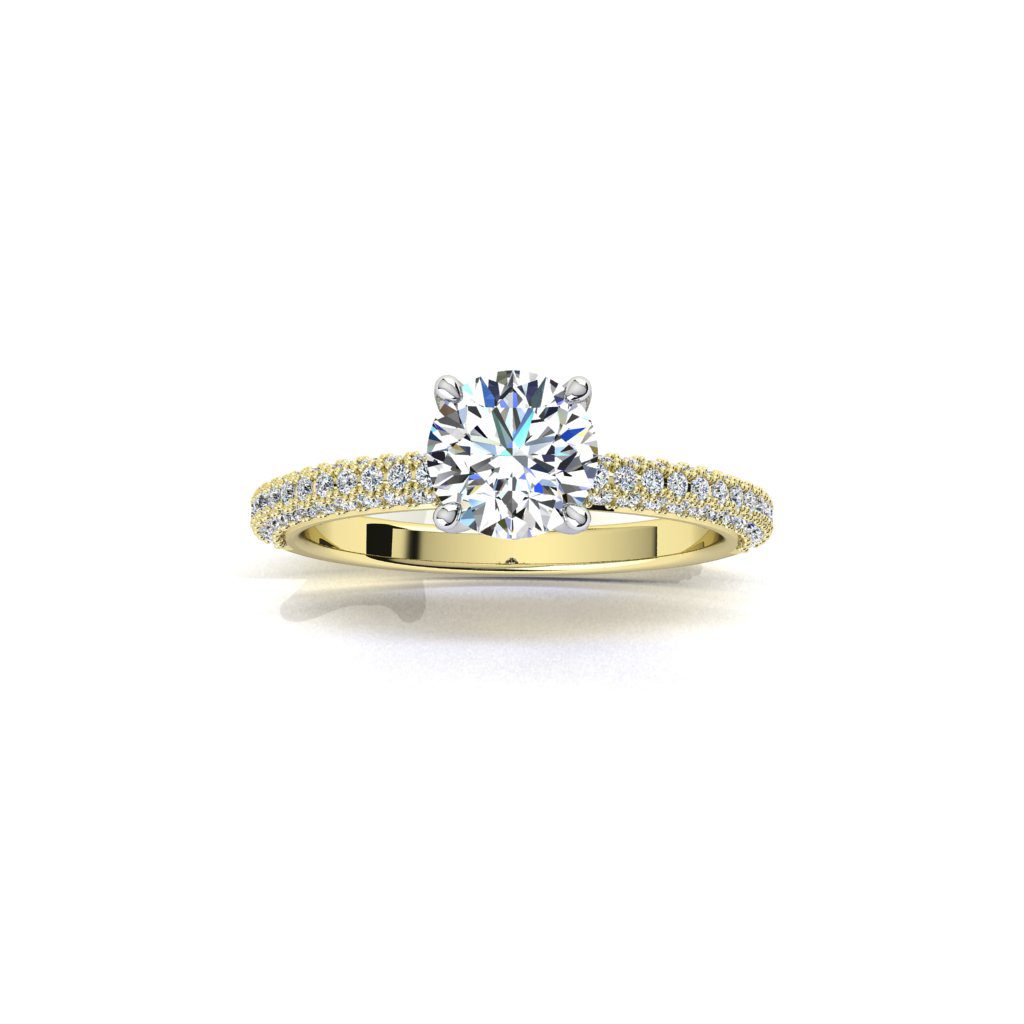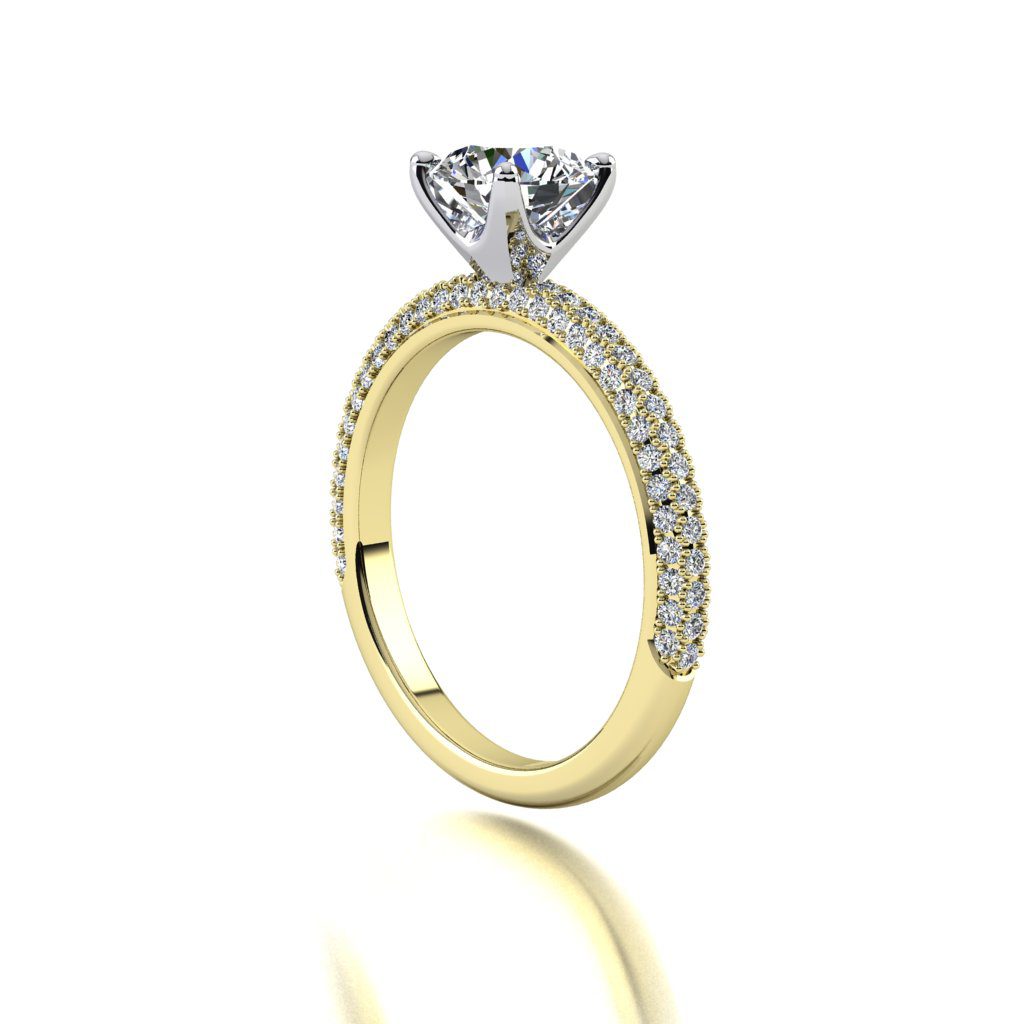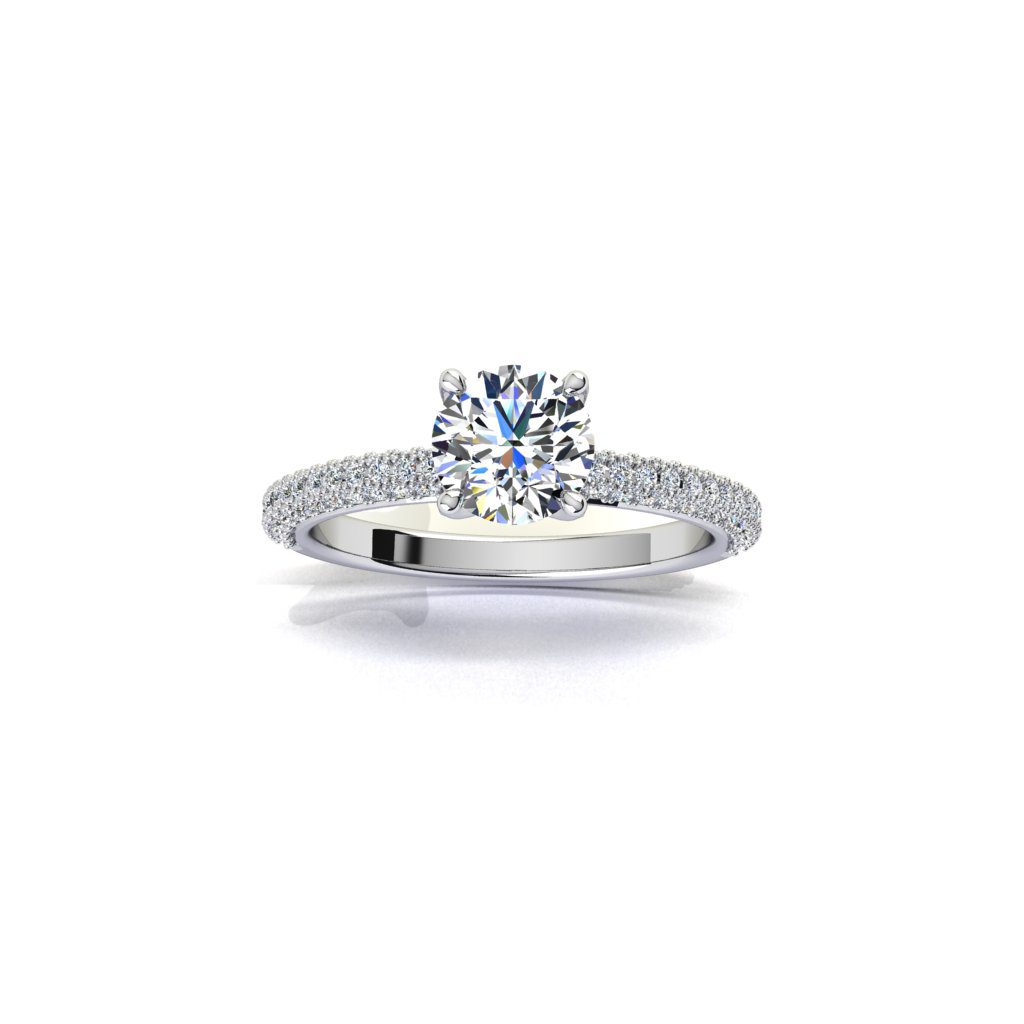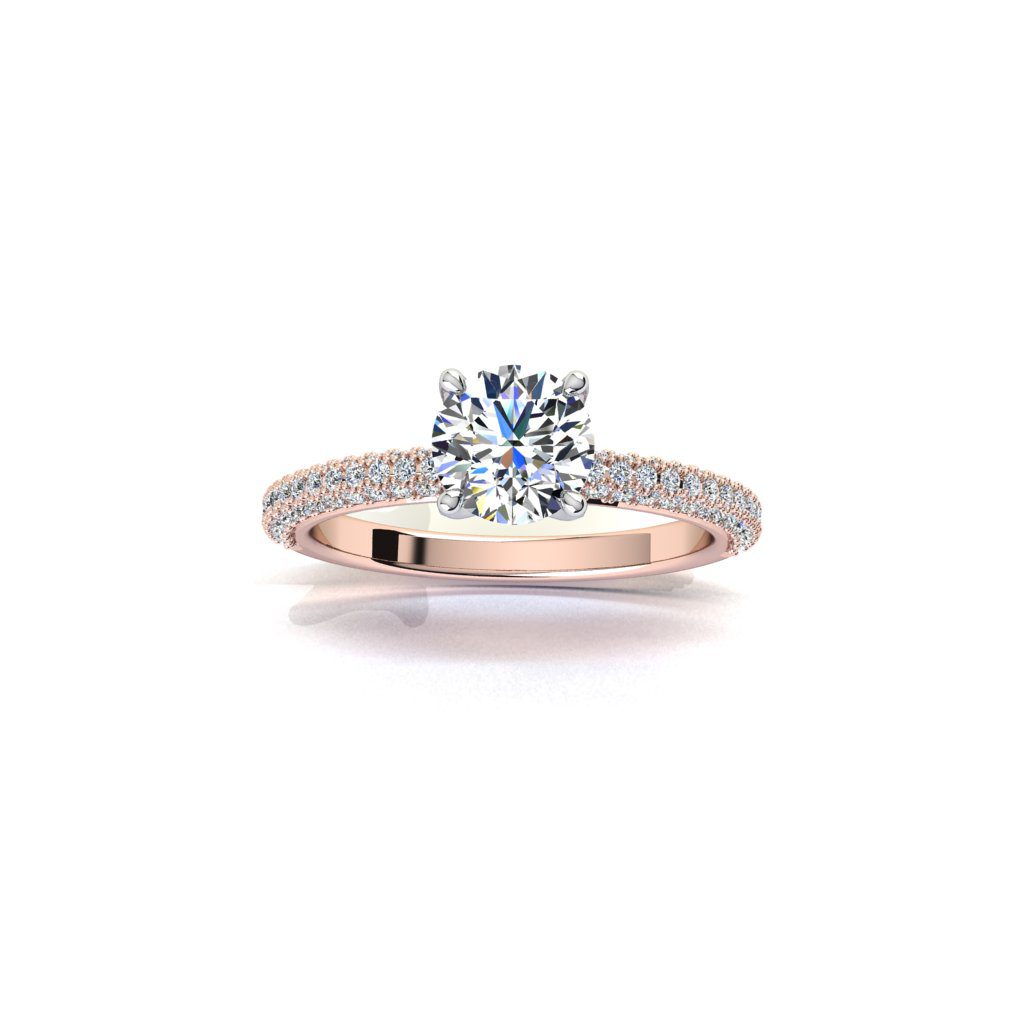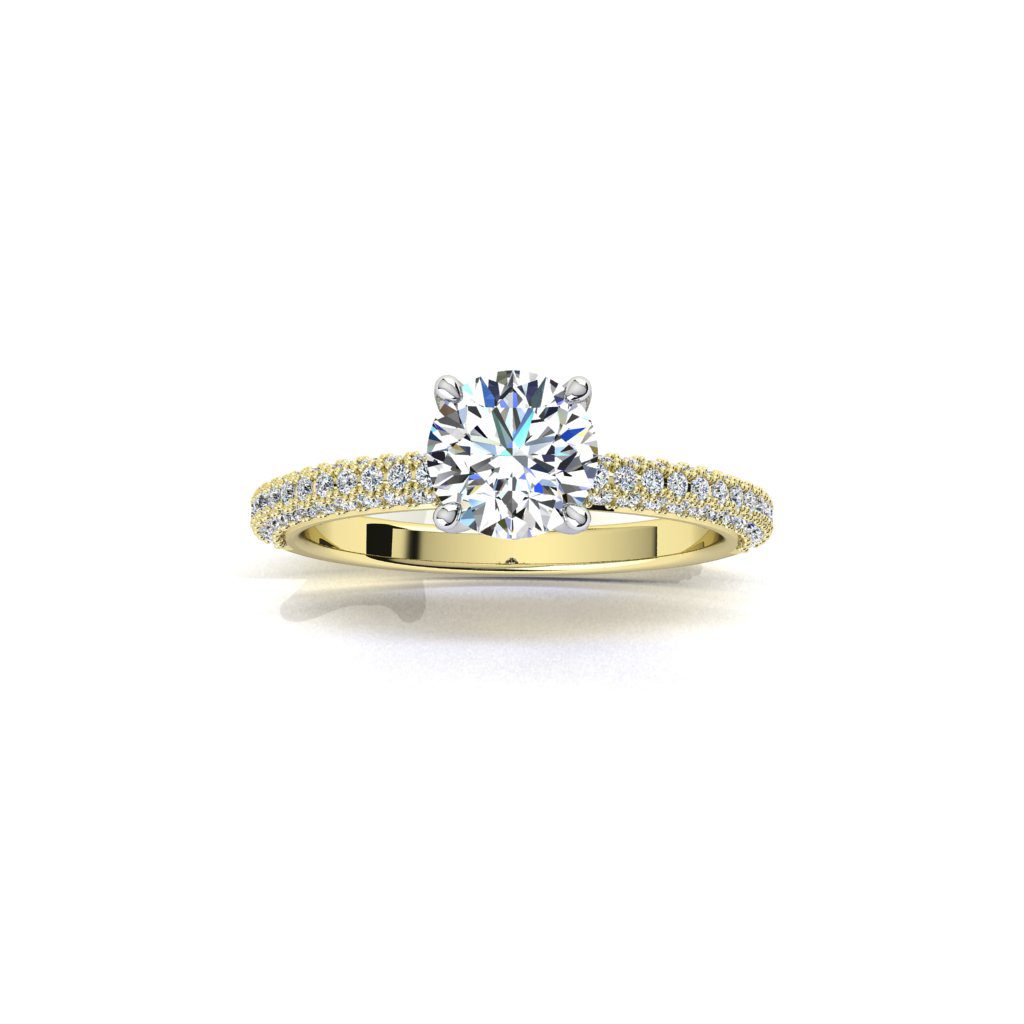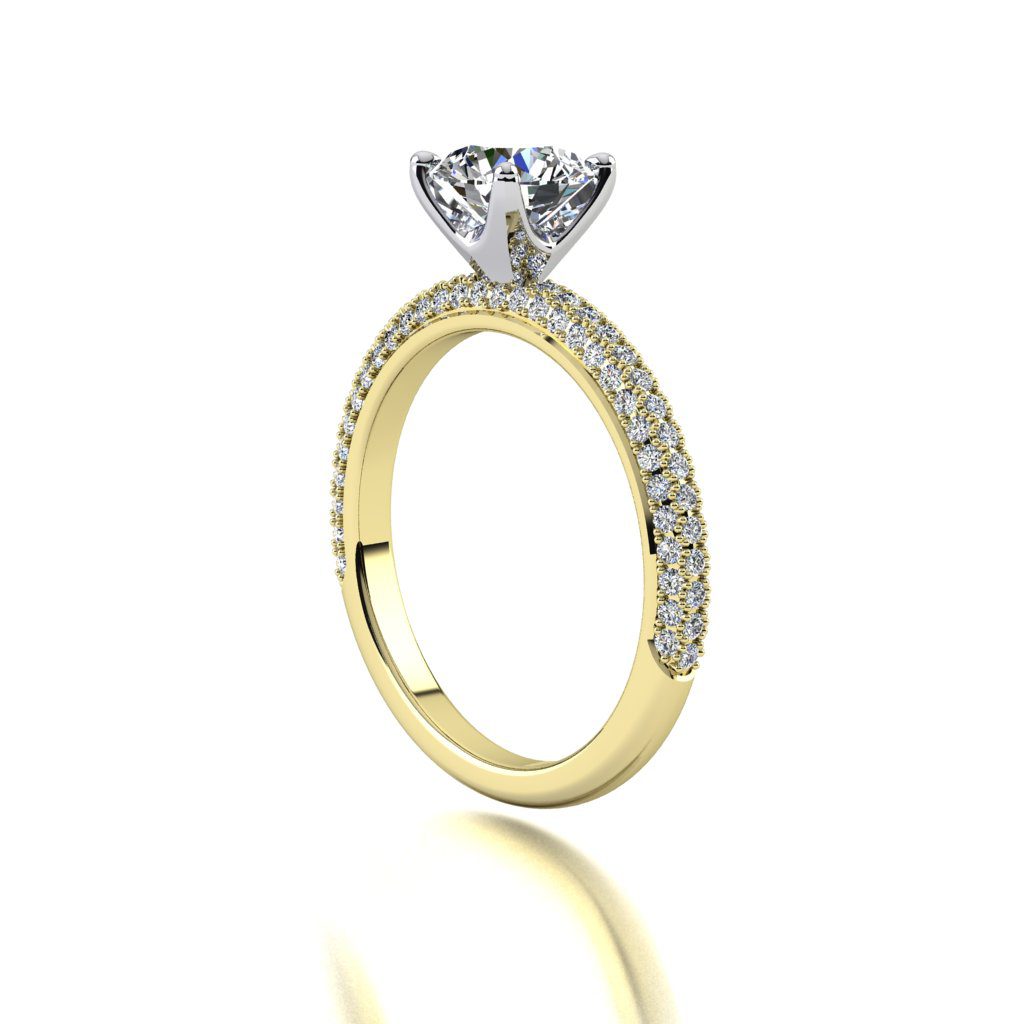 Solitaire Engagement Ring Maricca
Maricca
The Round Brilliant cut solitaire Maricca with diamond set band is an absolute Classic with a fine 1.7 mm band set with 1.5 mm round brilliant cut Diamonds, sure to be a favourite for years and generations to come. handmade to perfection with neat flat edges and hand pulled wire claws, The Maricca is a crowd favourite engagement ring, we have used D colour VVS quality small round brilliant cut diamonds in the shoulders, so regardless what center Diamond you choose, the ring component will be very bright, and the whiteness in the smaller diamonds will enhance the look of the overall ring.
The ring is handmade in our workshop in Sydney, we have used ethically sourced metal from an Australian Gold and Platinum supplier.
All our diamonds are procured from ethical sources that abide by the Kimberley process. https://en.wikipedia.org/wiki/Kimberley_Process_Certification_Scheme
at ADB we custom make our rings, and we love individual touches, may be a pink diamond underneath the center setting, an initial inlaid inside the ring,  let your imagination go wild and we'll help you achieve the one off.
The band can be made finer or wider, the latest trend has been for finer bands, so its not uncommon for 1.50 mm wide bands to be used in rings such as this.
Available in Platinum 18k white gold, yellow gold or rose gold.
For a large selection of available round brilliant cut diamonds you can either call us on 02 92322328, email us at [email protected] or use the chat feature on our website.
of course you can use the link to look for your ideal choice of Round brilliant cut diamonds
Resizing a ring
a common question that concerns a lot of people is the sizing process, almost all engagement rings can be resized larger or smaller, especially if the difference is only a couple of sizes.
to make a ring smaller, a piece of the metal down the base of the band is cut out, the band squeezed together and soldered to each other seamlessly, leaving no marks behind.
In case of making it larger, a piece of Gold or Platinum is added to the bottom, and the ends are soldered seamlessly, white gold rings will need to be polished and plated, whilst Yellow gold or Rose Gold will only need a polish.
Click the button below to make an appointment with us.
Make an appointment
Please contact us for certificates or any questions about this listing