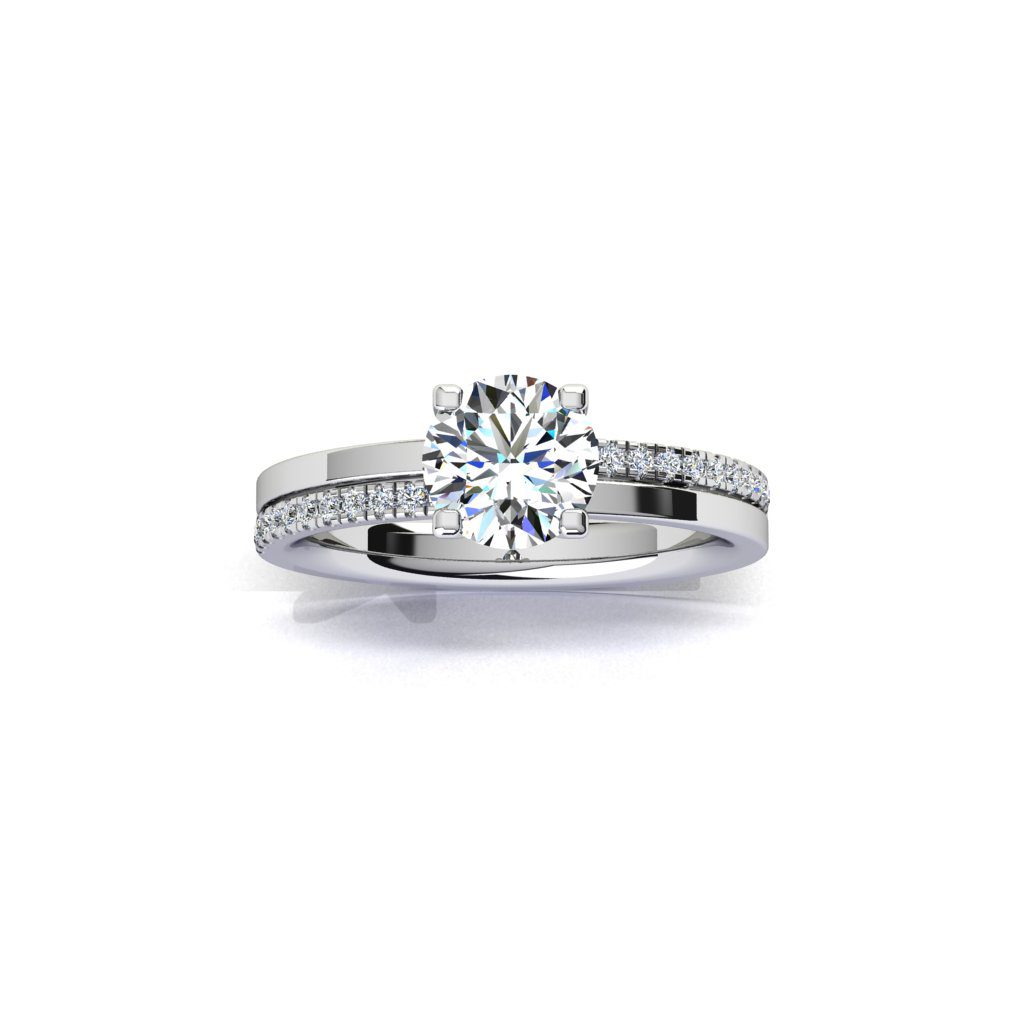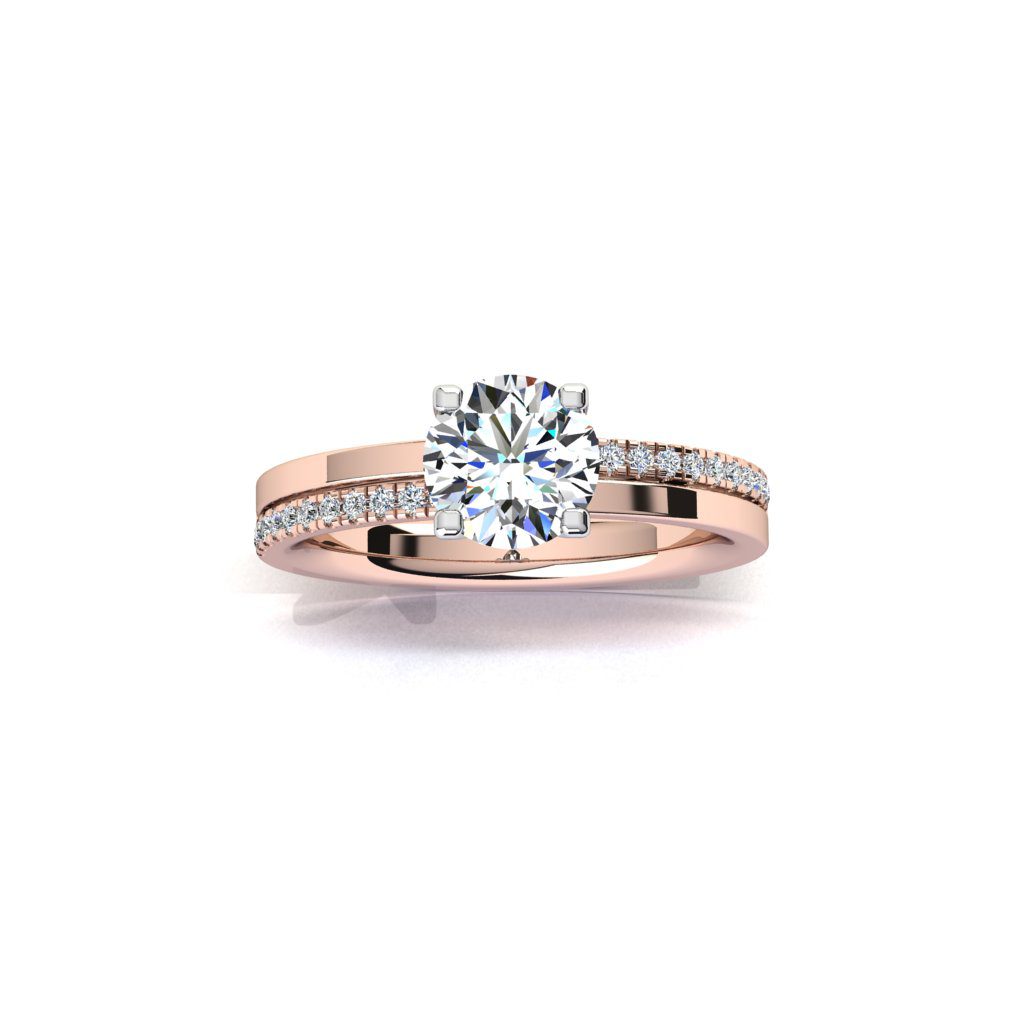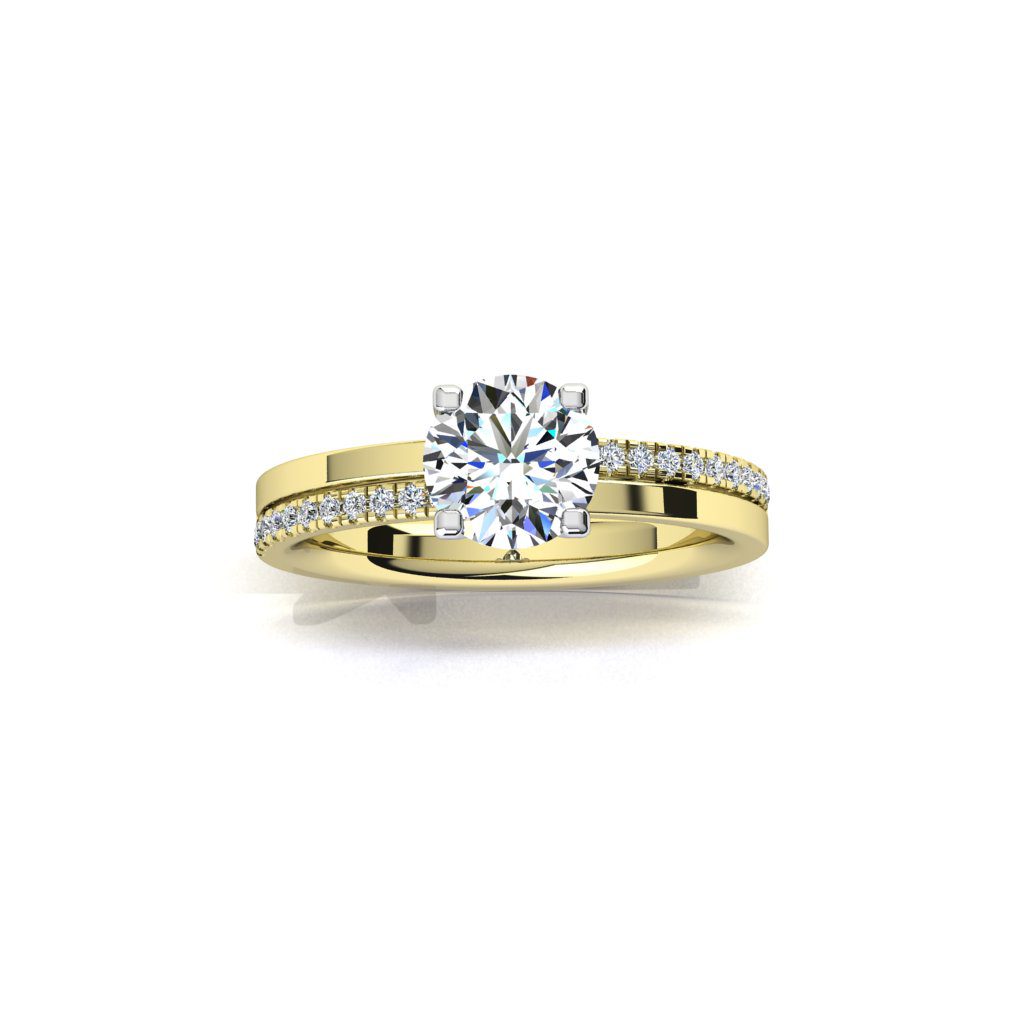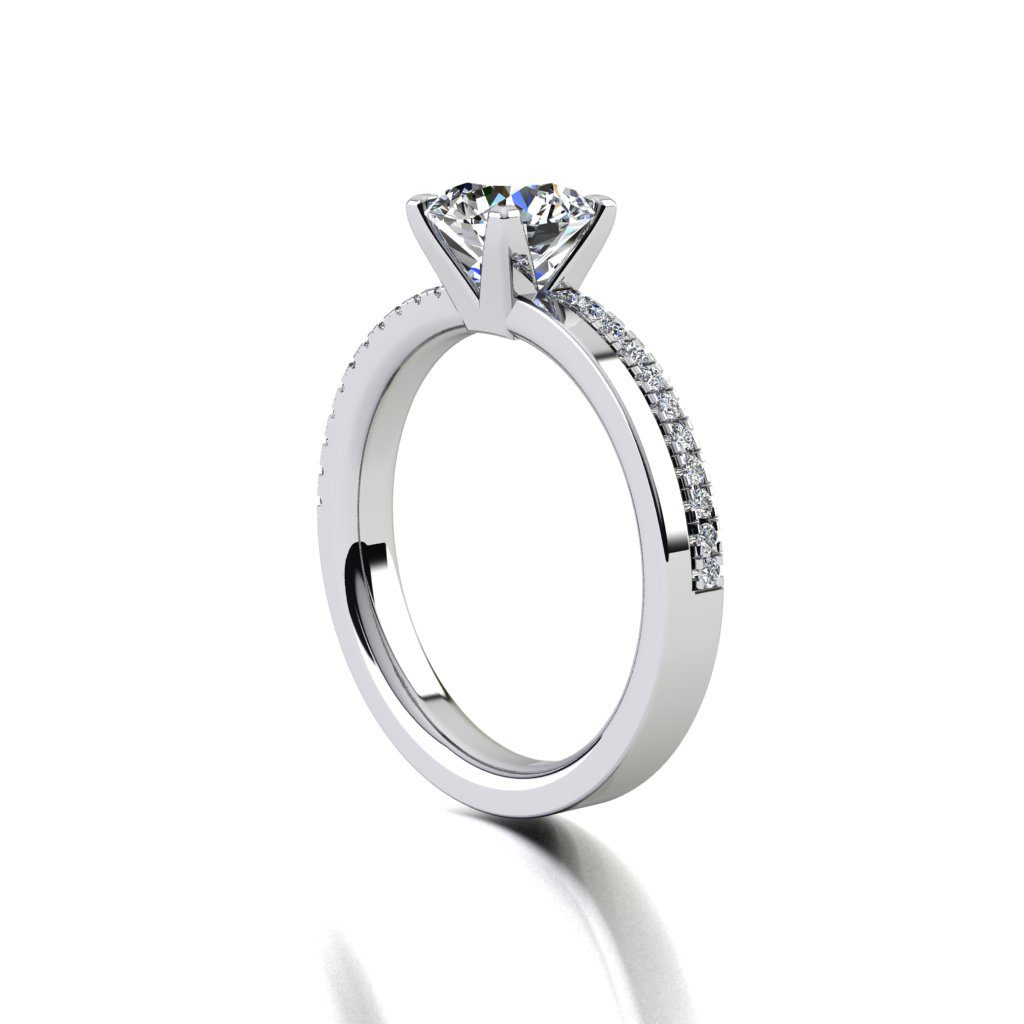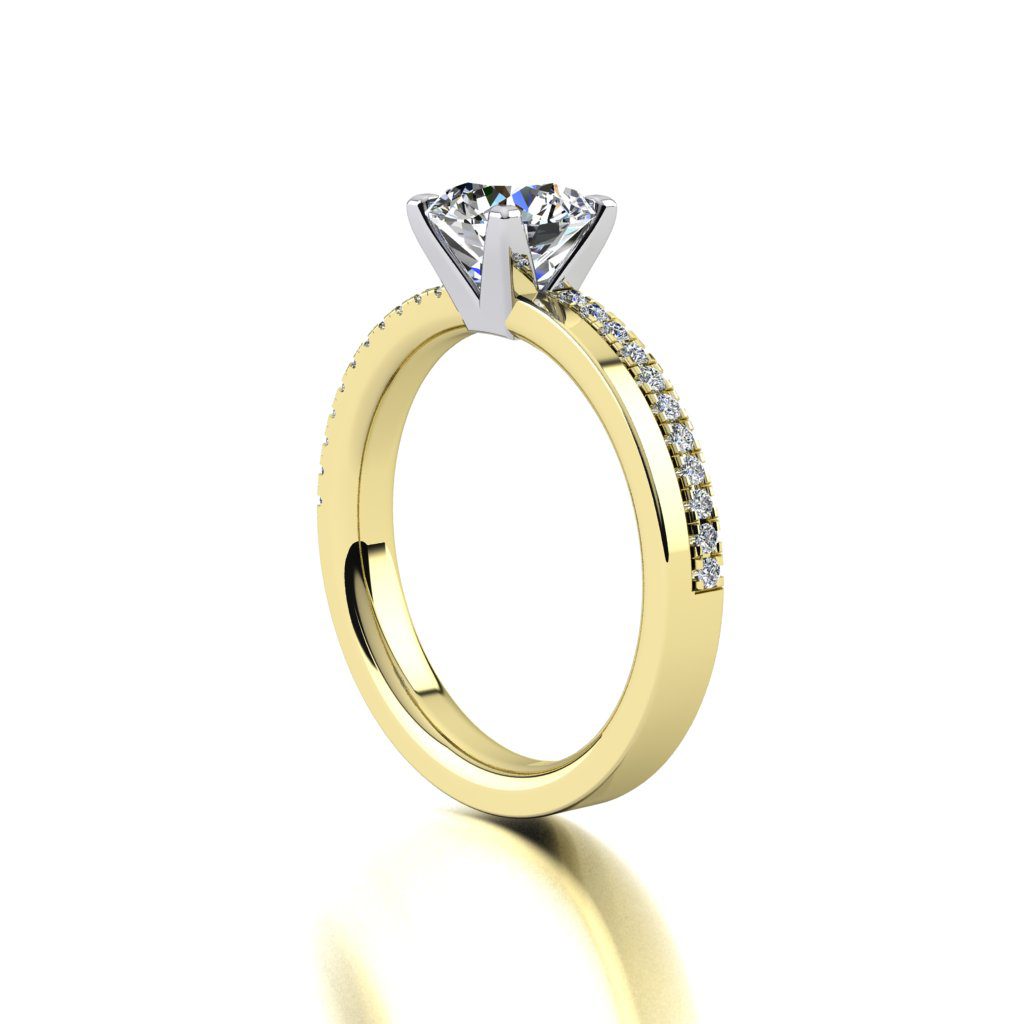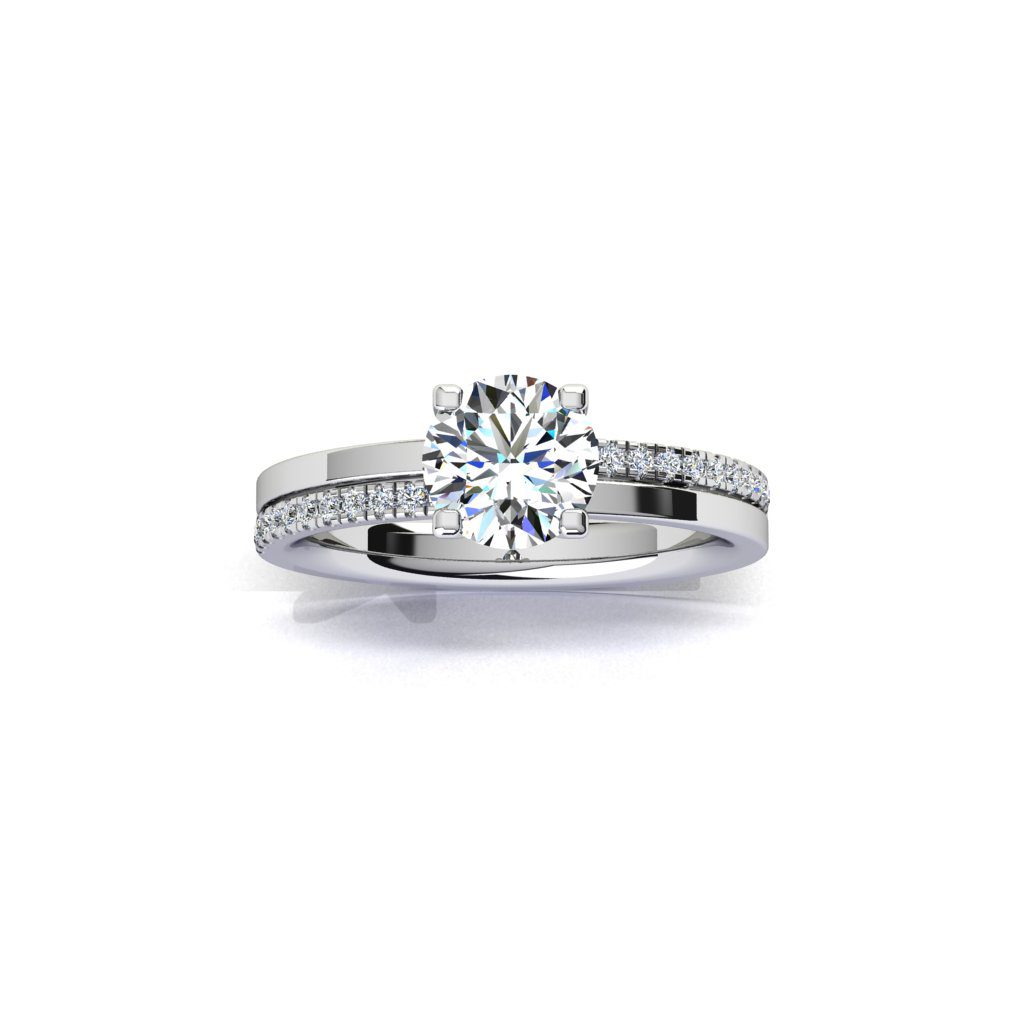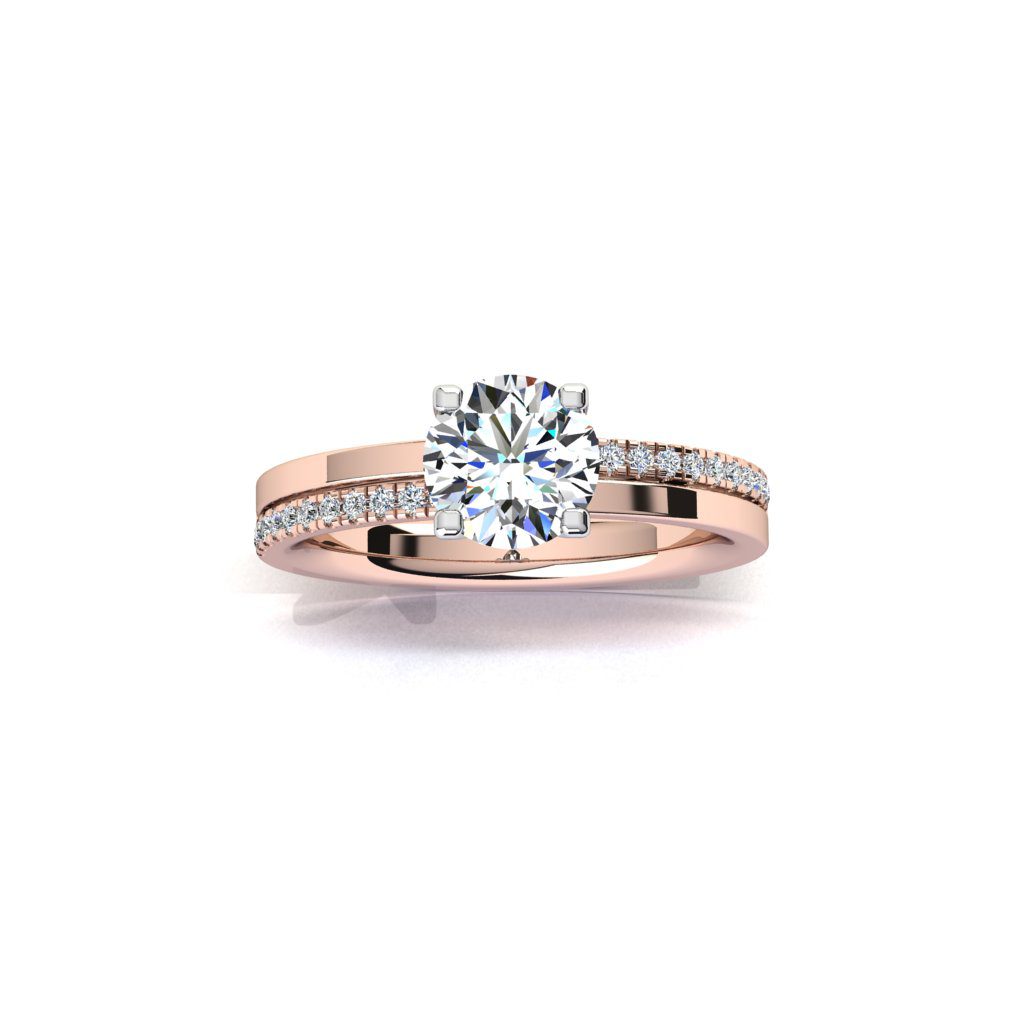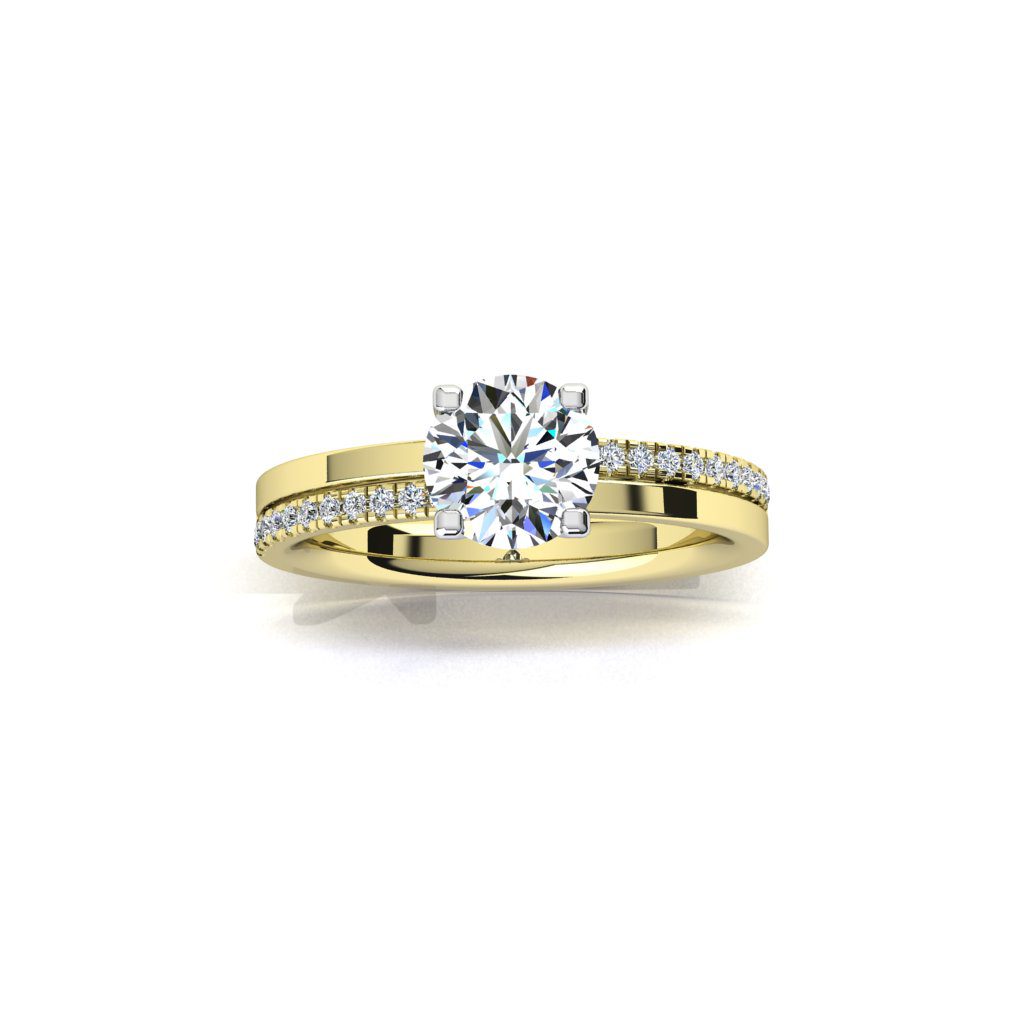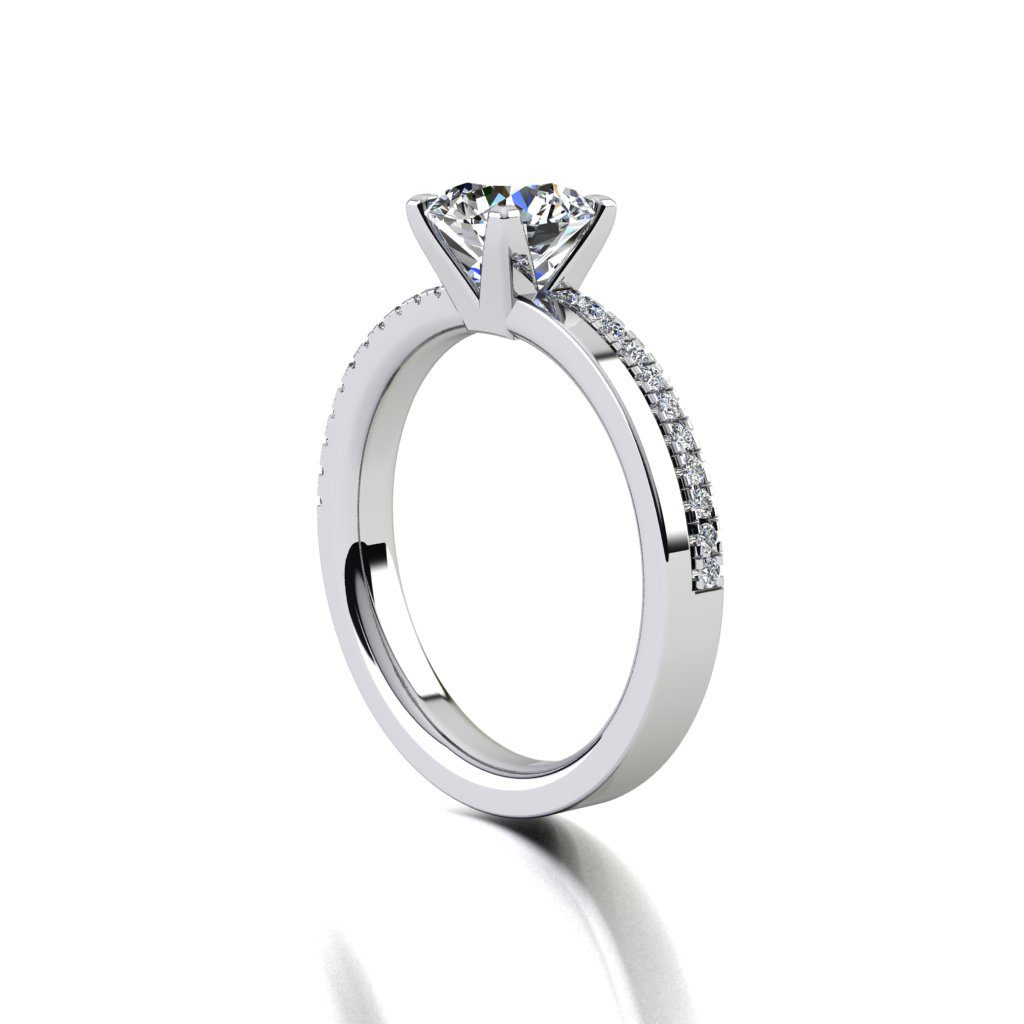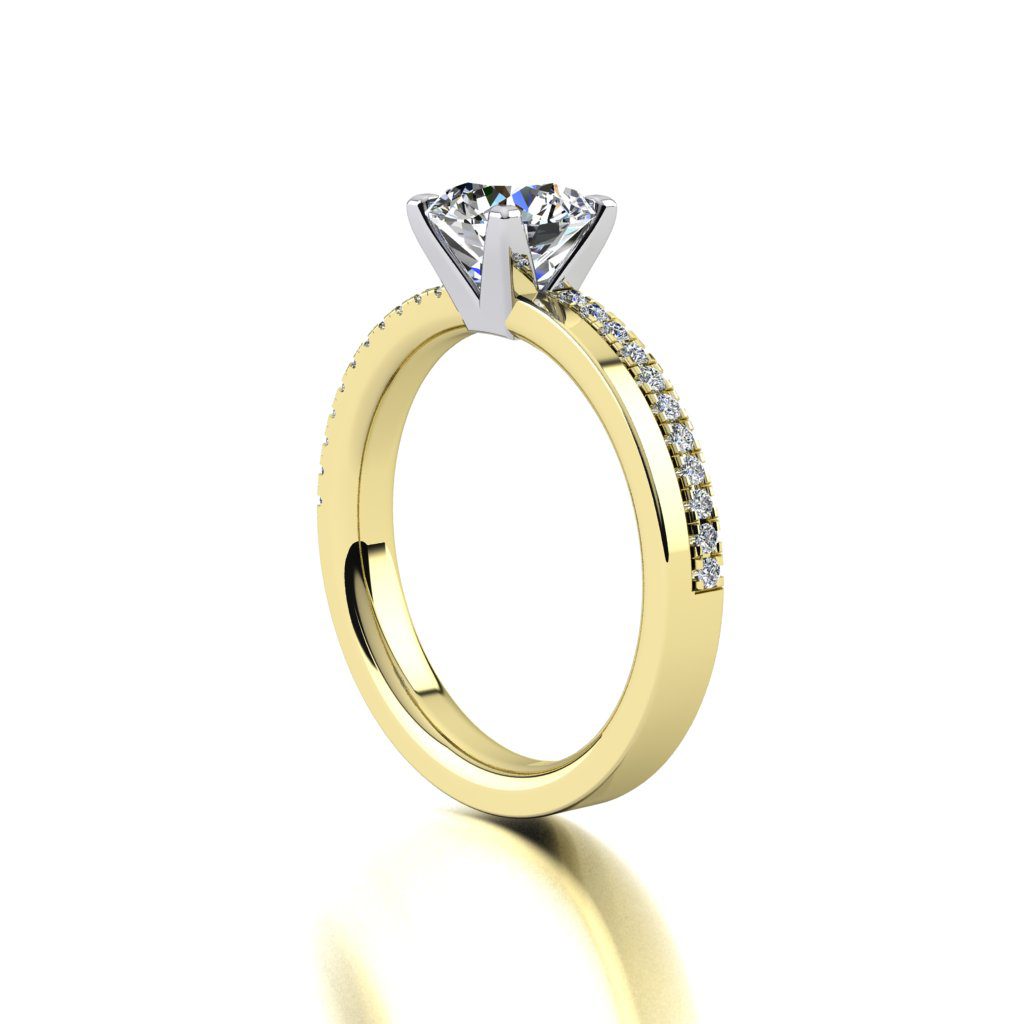 Split Band Solitaire Ring Chantelle
Chantelle
The Chantelle we have named after the Lady we designed it for, with diamond set and plain bands sits pretty on the Lady that wants something a bit different yet elegant and modern, Yes we design engagement rings every day, different women, different tastes, different size and shape of diamonds. The Chantelle would also work very well with a princess cut Diamond in the centre.
at ADB we custom make our rings so you can individually modify anything in a particular ring, whether by adding diamonds to the band, making the diamond set part of the band bigger to give it a bit more bling, may be adding diamonds to the claws. The possibilities are endless, let your imagination go wild and we'll help you achieve the different, the Bespoke, the individual..
Things to note are the band can be made finer or wider, the centre diamond can be of any shape you desire, we can do this by sketching perfect pictures for you to view prior to making a full commitment to the design. Our team of professional designers will help you every step of the way.
The Chantelle is available in Platinum, 18k white gold, yellow gold or rose gold.
all our diamonds are procured from ethical sources that abide by the Kimberley process.
https://en.wikipedia.org/wiki/Kimberley_Process_Certification_Scheme
For a large selection of Conflict Free available round brilliant cut diamonds please go to our diamond search page, and discover the possibilities.
Alternatively you can contact us by phone 02 92322328 or via the live chat on the website or even an email to [email protected]
Remember you are dealing with proud jewellers of 40 years. we strive to perfection, and seeing you fully satisfied is our main objective.
Resizing a ring
a common question that concerns a lot of people is the sizing process, almost all engagement rings can be resized larger or smaller, especially if the difference is only a couple of sizes.
to make a ring smaller, a piece of the metal down the base of the band is cut out, the band squeezed together and soldered to each other seamlessly, leaving no marks behind.
In case of making it larger, a piece of Gold or Platinum is added to the bottom, and the ends are soldered seamlessly, white gold rings will need to be polished and plated, whilst Yellow gold or Rose Gold will only need a polish.
Click the button below to make an appointment with us.
Make an appointment
Please contact us for certificates or any questions about this listing