Get the knowledge you need with Australian Diamond Brokers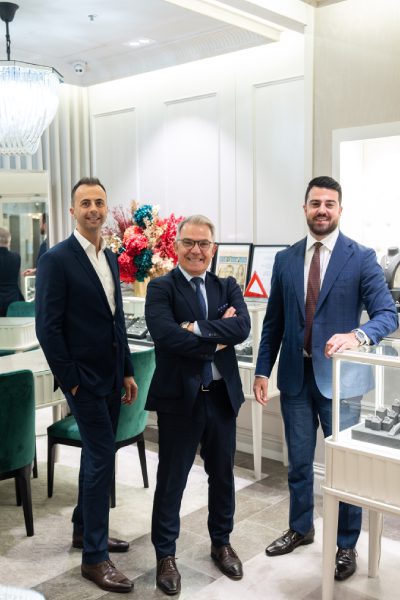 The team of jewellery designers and diamond specialists at Australian Diamond Brokers are one of Australia's leading providers of diamonds and engagement rings in Sydney.
Established in 1977, our extensive knowledge in diamond grading helps you buy the best diamond possible for your particular needs and budget. Conveniently located in the Sydney CBD between Chanel and Bulgari, yet very private, our guests are treated with integrity and care, making their experience informative, full of joy, and creating a sense of fulfillment which is unsurpassed. Australian Diamond Brokers prides itself on abiding by the Kimberley Process and only dealing in conflict-free diamonds.
We are conveniently located in the Sydney CBD opposite the MLC centre on 70 Castlereagh Street, between Chanel and Bulgari. Come visit our showroom and chat with one of our designer jewellers. It is important to us that you are comfortable with your buying decision. You may have a lot of questions initially, come in for an obligation free consultation, and discover why so many people have chosen us over hundreds of others. The end result we all want is that you select the perfect diamond and ring design that will be the delight for you and your loved one. Let the team of jewellery designers at ADB help you today.
It is important to us that you are happy with your purchase and feel like you are among family when you come and see us.
Find the perfect diamond here on our diamond search.
See some of our happy couples here on our Instagram: @australiandiamondbrokers
What makes Australian Diamond Brokers different from other diamond merchants?