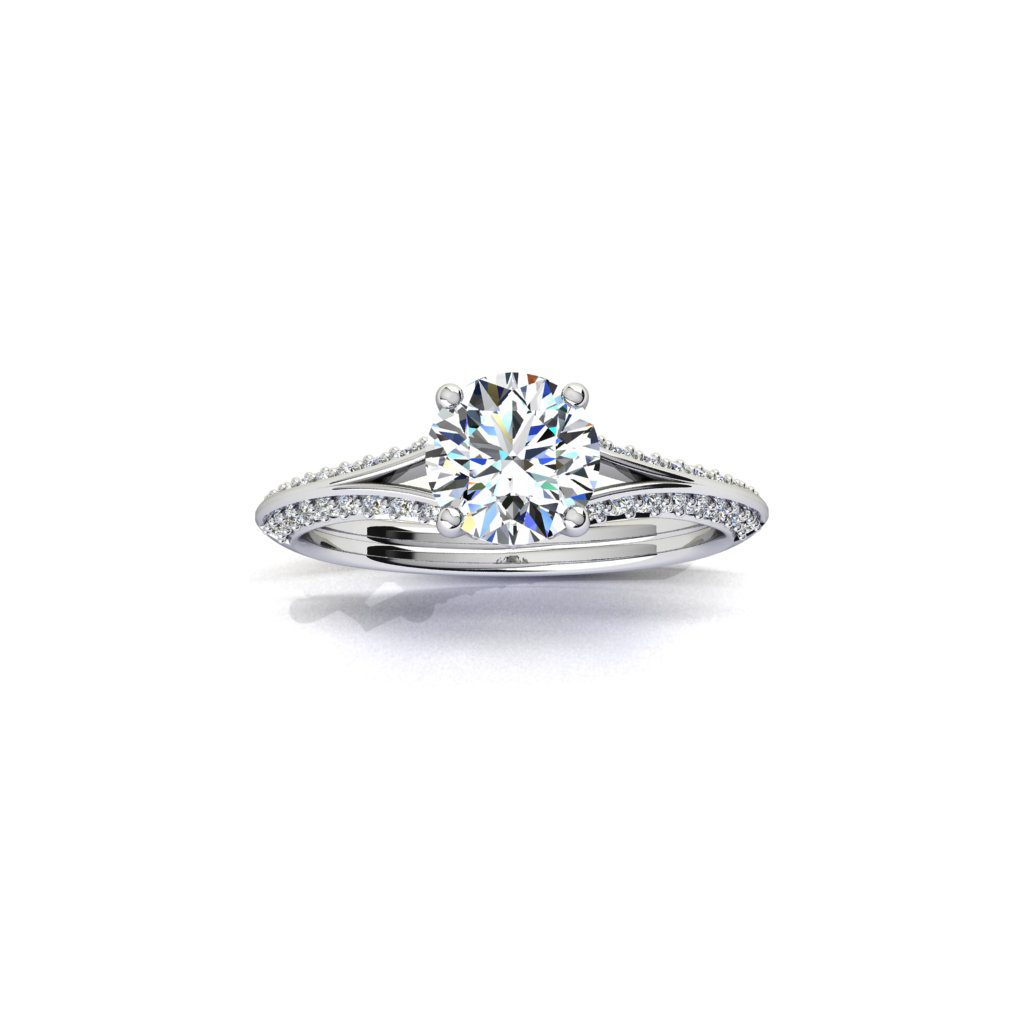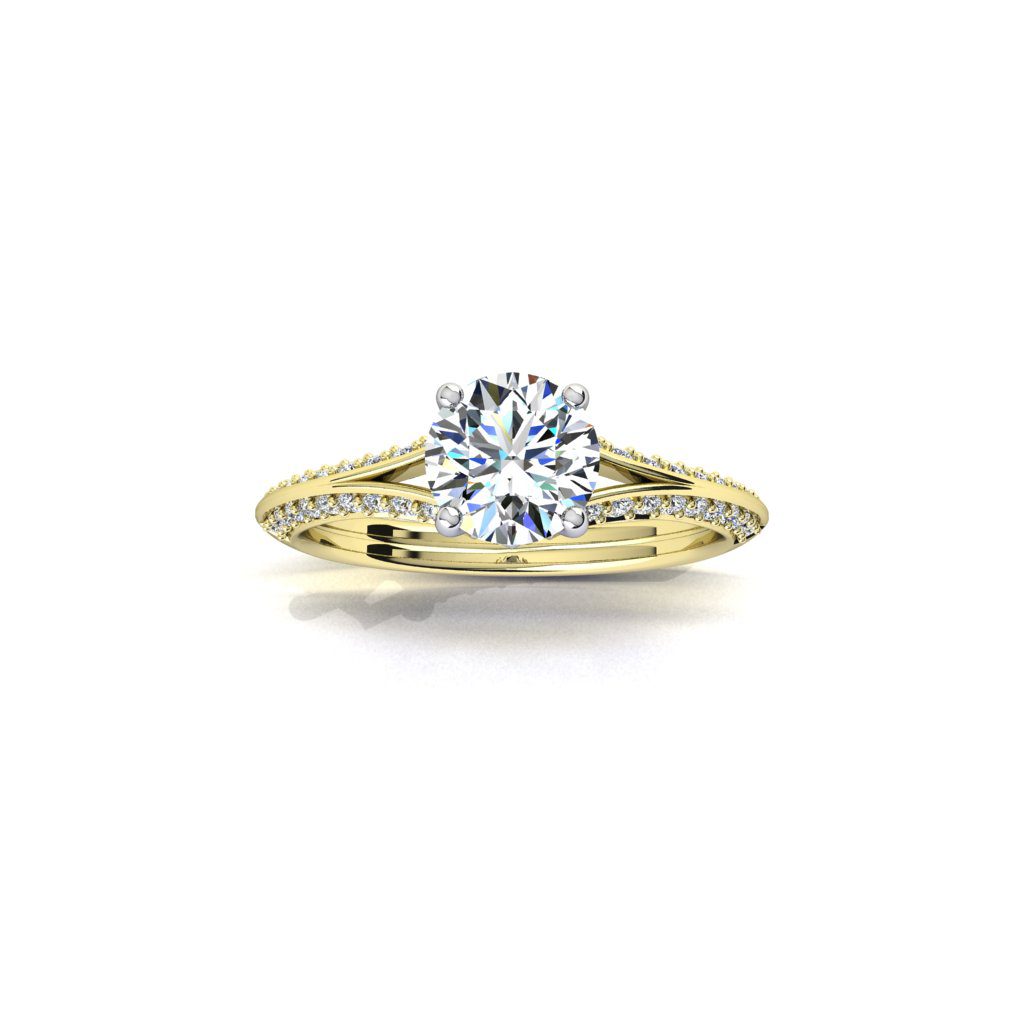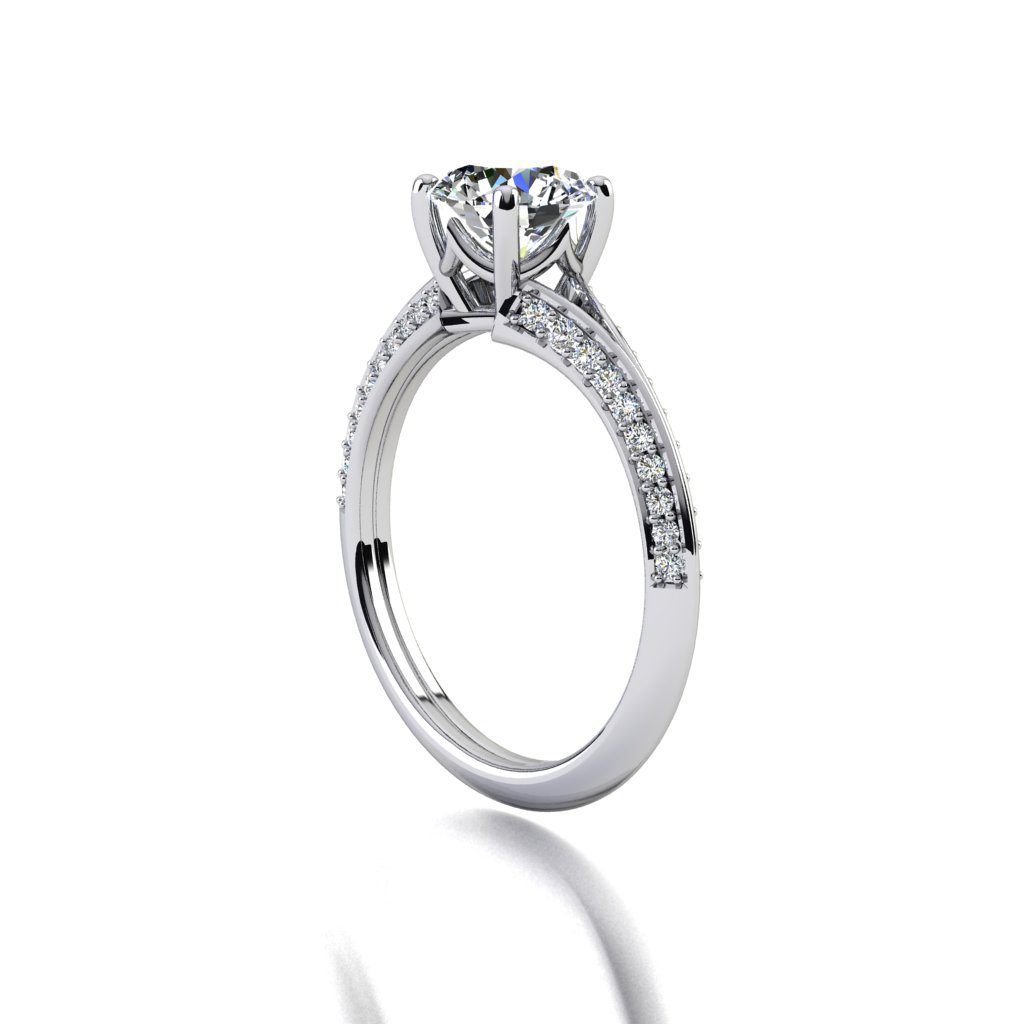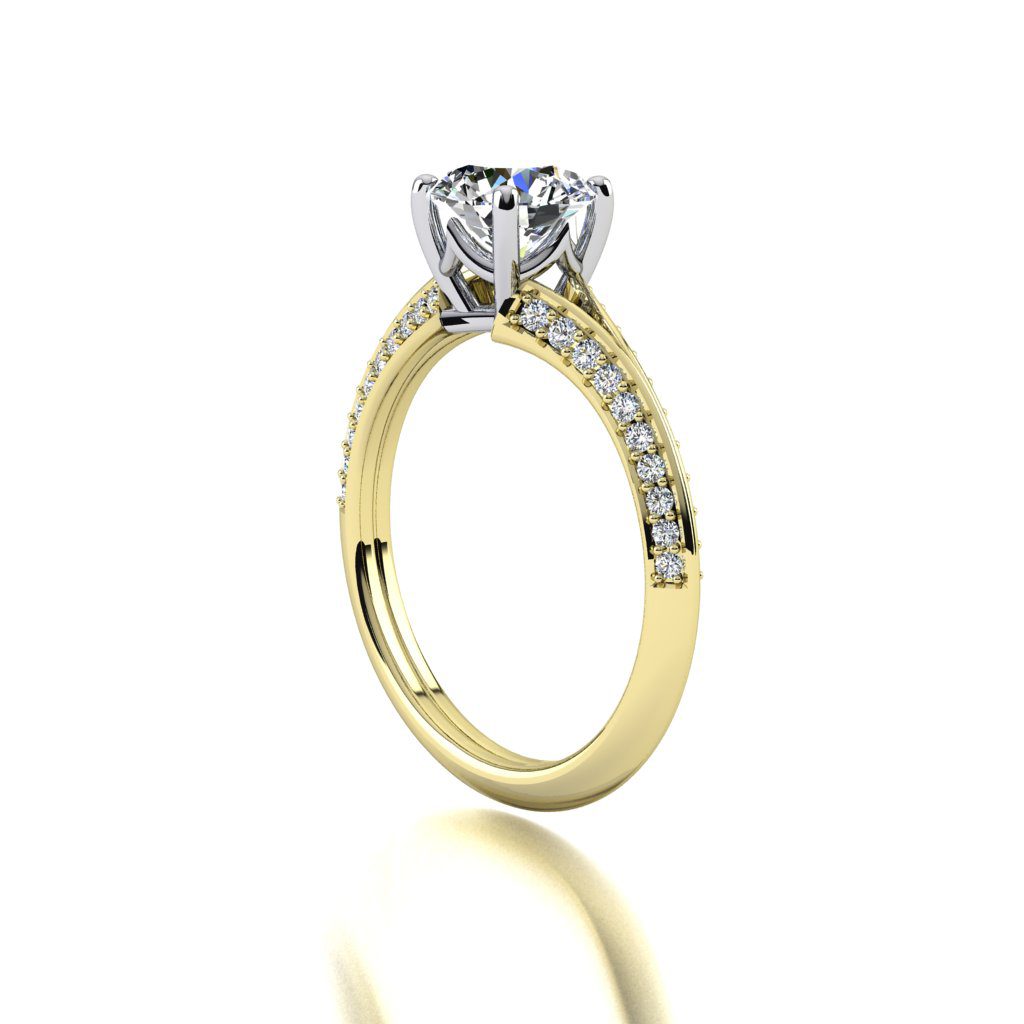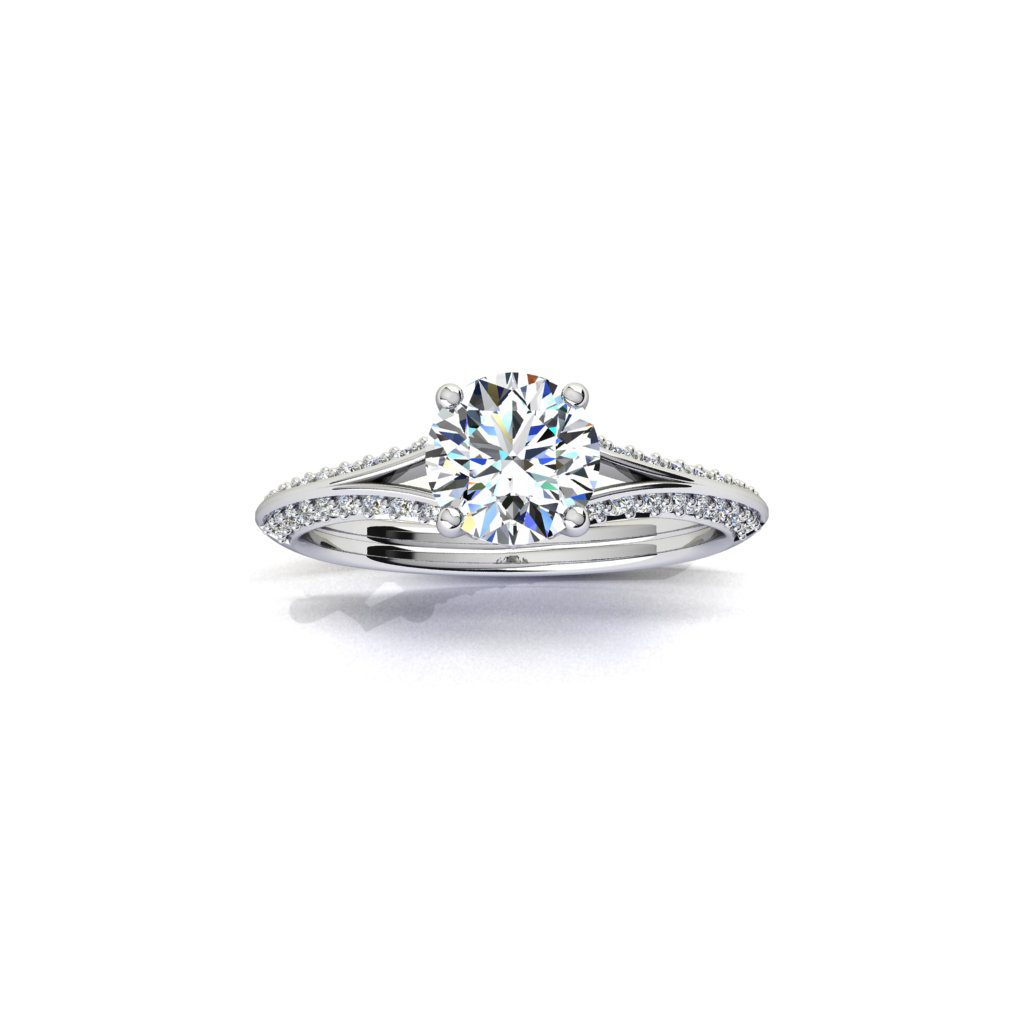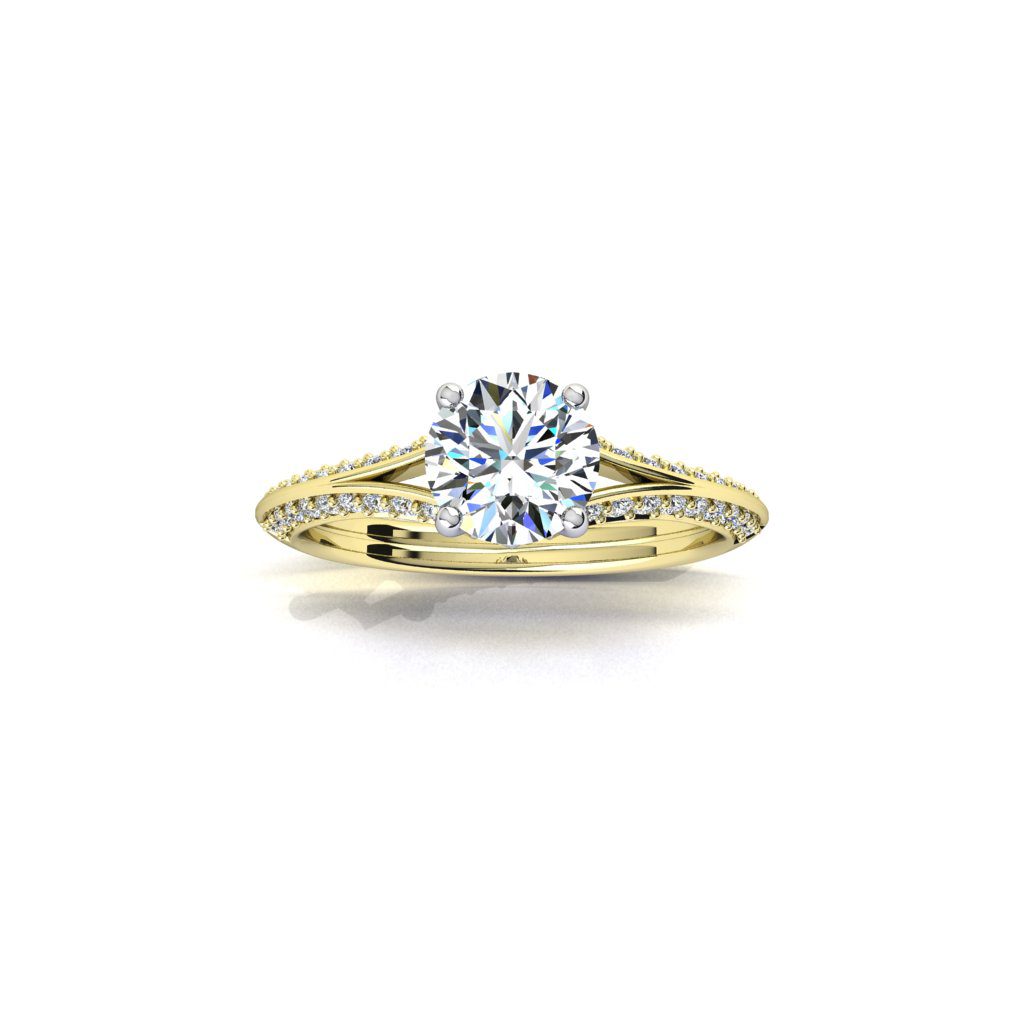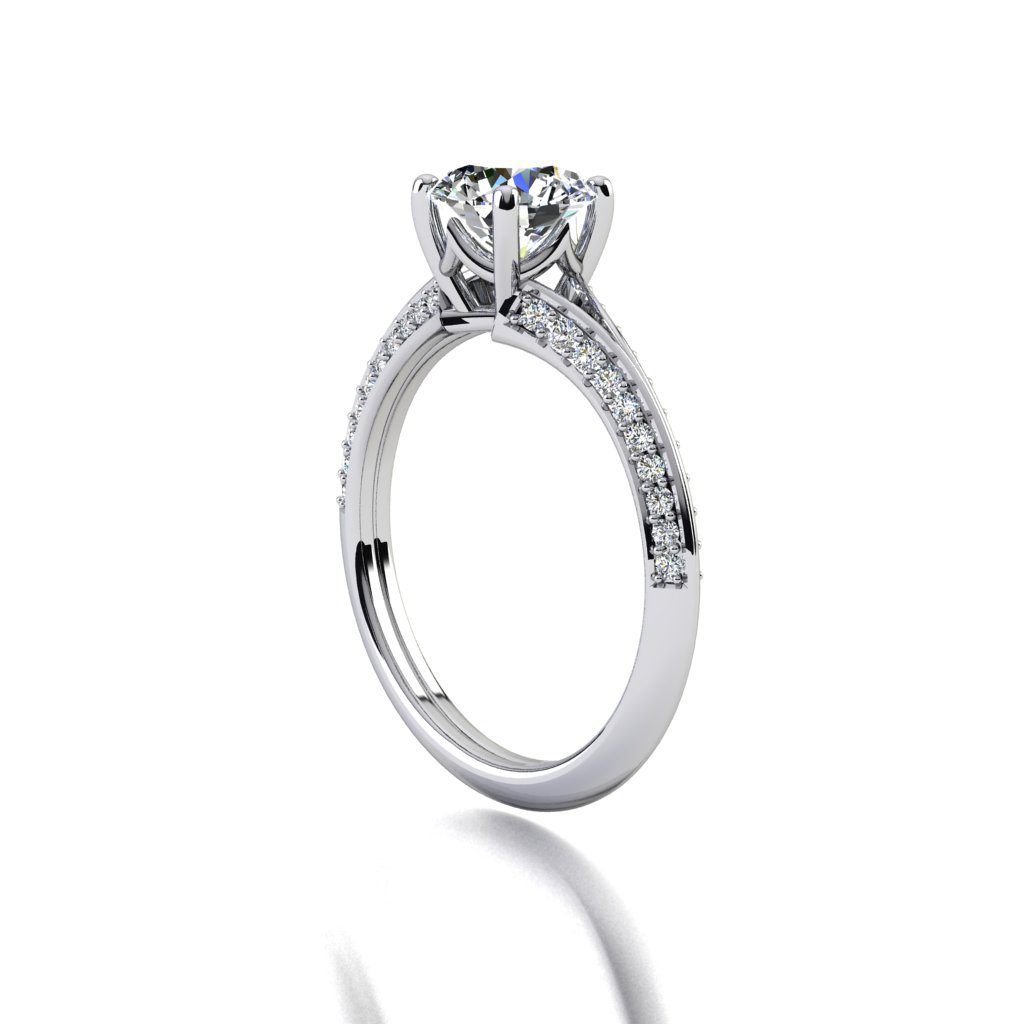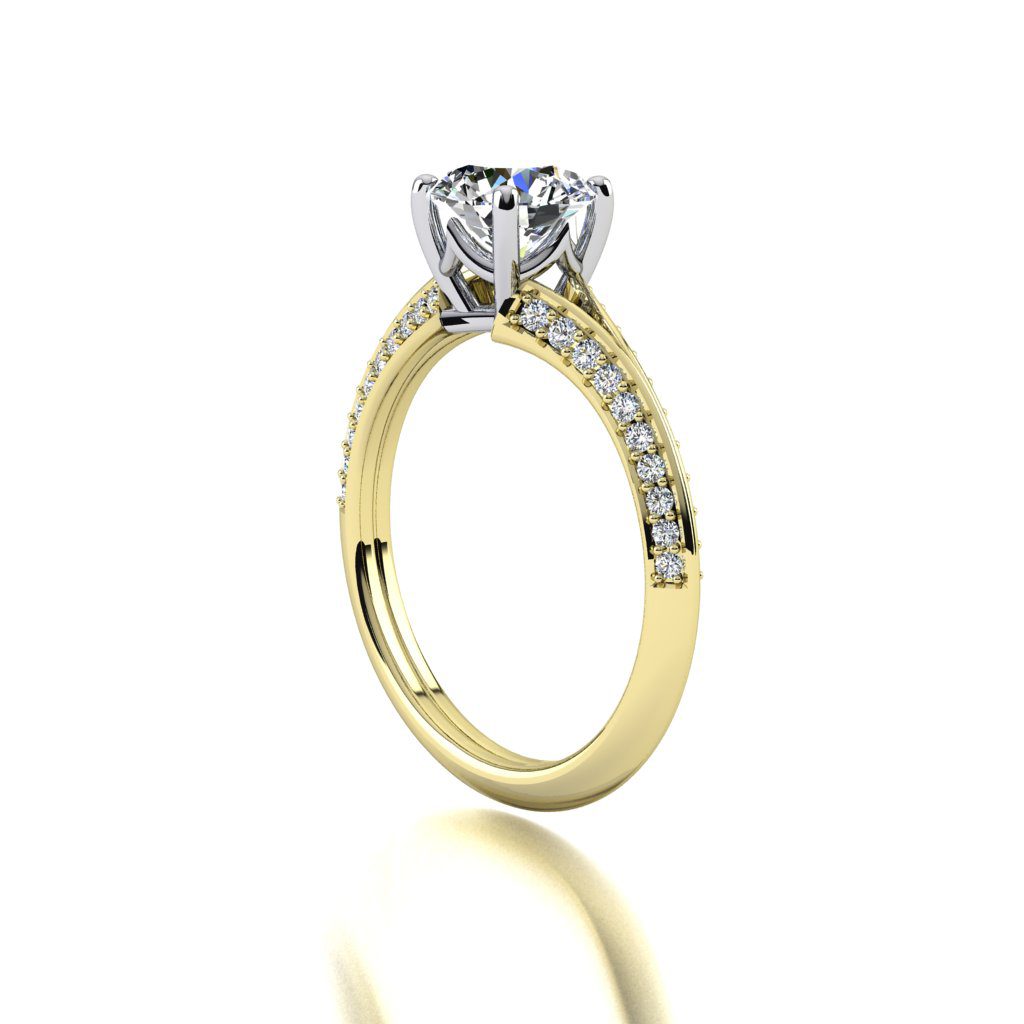 Round Diamond Solitaire Mondello
Mondello
The Mondello is an engagement ring with a round brilliant cut center diamond set in a split platinum band, The Mondello works absolutely fine with any size diamond, even though the band is split and has diamonds on it, its still quite delicate, studded with smaller brilliant cut diamonds in thread setting. Can also be used as a dress ring.
All diamonds are of extremely high quality and the platinum band is custom designed and hand made to suit your personal preferences.
The Mondello would look good in Platinum, as well as Yellow gold (rose gold has been extremely popular in 2017 and 2018)
At Australian Diamond Brokers we pride ourselves in designing unique engagement rings diamond and colour stones, as well as custom design jewelry using the highest quality of precious metals and highly graded and certified gemstones.
Our team of highly experienced designers ( multiple design award winners) are set to assist you to create the finest jewelry to celebrate any special occasion with you and your loved ones, such as the Mondello.
Available in Platinum 18k white, yellow or rose gold.  The Mondello is handcrafted by our master jeweler, who can also make the band slightly finer or wider, whilst our diamond specialists will hand pick the diamond of your choice.
All our diamonds are procured from ethical sources that abide by the Kimberley process. 
https://en.wikipedia.org/wiki/Kimberley_Process_Certification_Scheme
For a large selection of available round brilliant cut diamonds chat to our diamond specialists who will provide you with options, including that of sourcing the diamonds of your choice from ethical suppliers that abide by the Kimberley process (procuring diamonds from non-conflict sources).
Resizing a ring
A common question that a lot of people ask is about the sizing process. Almost all engagement rings can be resized larger or smaller, especially if the difference is only a couple of sizes.
To make a ring smaller, a piece of the metal down the base of the band is cut out, the band squeezed together and soldered to each other seamlessly, leaving no marks behind.
In case of making it larger, a piece of Gold or Platinum is added to the bottom, and the ends are soldered seamlessly, white gold rings will need to be re polished and re plated, whilst Yellow or Rose Gold will only require a finishing polish.
Click the button below to make an appointment with us.
Make an appointment
Please contact us for certificates or any questions about this listing