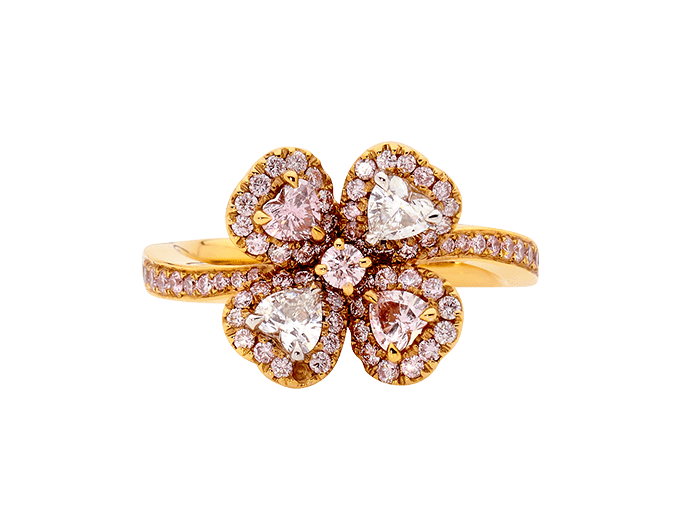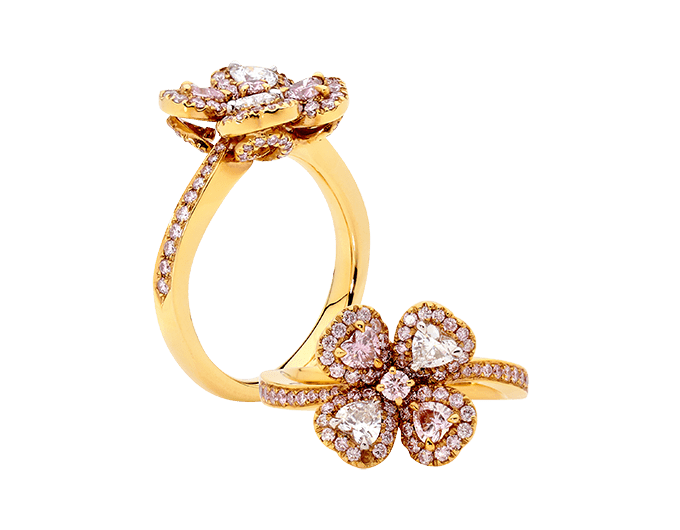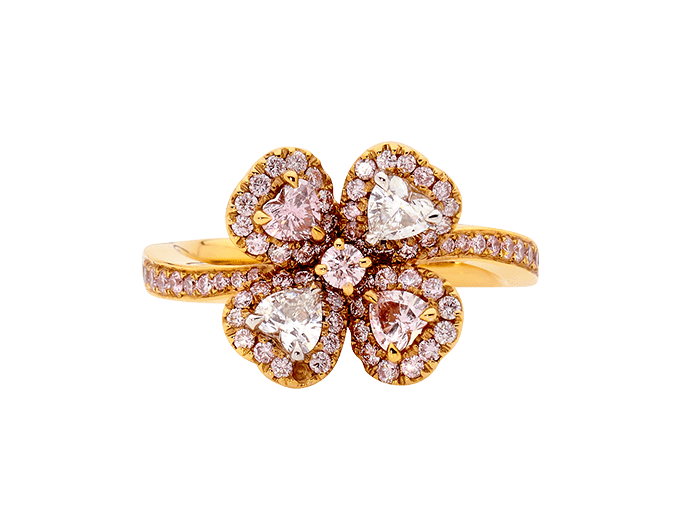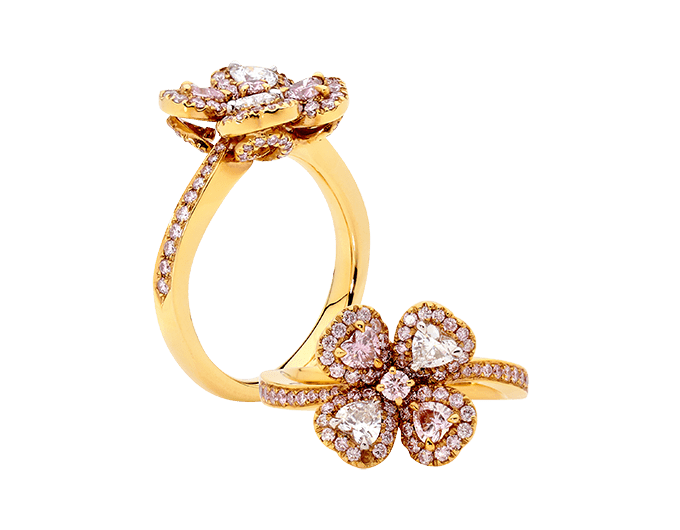 Elenor 2
Details
Colour: Rose Gold
Carats: 2 = 0.64ct Heart Shape Diamonds
Diamond cut: Heart Brilliant Cut and Round Brilliant Cut
Diamondgem details: 4 Leaf Clover set with Pink Diamonds 23 = 0.29ct
Variations available: Can be made in platinum, 18k white gold/18k yellow gold/18k rose gold. Varoujan Original Argyle Pink Collection.
Click the button below to make an appointment with us.
Make an appointment
Please contact us for certificates or any questions about this listing