The Hottest Engagement Ring Trends of 2018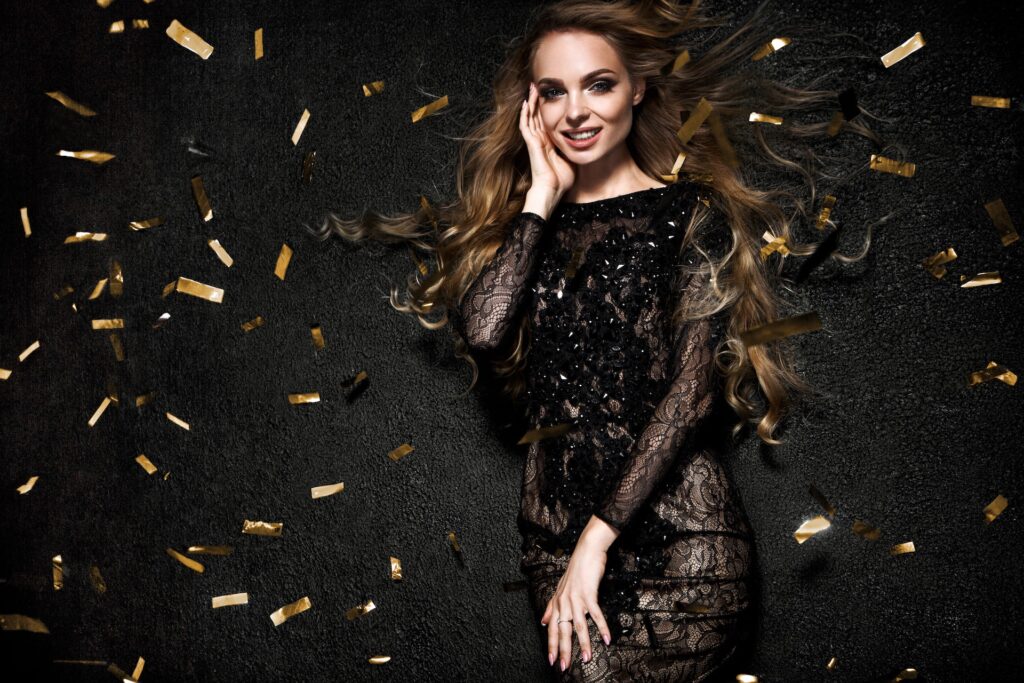 In 2018 you'll find engagement rings to suit any style. From vintage inspired cuts and the Hollywood glamour of halo settings to the romance of rose gold, there's something to suit just about any look. Check out our picks for the hottest engagement ring trends of 2018 and find something to suit you for years to come.
1. Open rings with two stones
Open style engagement rings combine timeless design with an alternative take on the traditional engagement ring. The band is open at the top with a gemstone placed at each end to create an eye catching, inspired design. Some wearers prefer this type of ring as the option of having two stones allows for a lot more creativity in gemstone selection, but even opting for two white diamonds is still a striking look for 2018.
2. A return to Hollywood-era cushion cuts
In 2018 you'll see a return to the golden age of cinema, cushion cut diamonds are in vogue, creating glamorous engagement rings that look great with any style. Bordering between princess and round cut diamonds, cushion cut diamonds combine tradition with simplicity for a look that's perfect in 2018. Lush, lovely and suitable for just about any finger, it's a look many fiances will be hopping into this year.
3. Indie gemstone cuts
While traditional gemstone cuts remain popular, in 2018 we're seeing more brides-to-be opt for more creative and bespoke cuts that capture a unique, personalised style that's ideal for modern and eclectic looks. In 2018, that means not being afraid to try a style that suits you, breaking away from tradition for gems and rings that are perfectly designed for your finger.
4. Brilliant engagement bands
The solitaire gemstone engagement ring isn't comfortable for every bride. For many, a brilliant engagement band set with many smaller stones is preferable. Because there are so many options in engagement bands, you can strive for a look that is truly unique.
5. Oval inspired diamonds
For the ideal vintage vibe, oval set gemstone cuts are trending for 2018. Topped to be the shape of the season, oval gemstones look clean and elegant in just about any setting. Combined with a Hollywood style band they can be glamourous, or chic and stylish with more modern engagement bands. Either way, oval cuts are gorgeous in 2018.
6. Pear cut for the perfect pair
In 2018 pear cut diamonds are trending as popular diamond settings for a more refined engagement ring. The teardrop shape of the gem elongates the finger for an elegant appeal that's consistent with the glamour and vintage appeal of many of 2018's signature looks. If you have fine fingers, take a look at the pear cut, it could be the diamond you've been searching for.
7. Geometric Halos
A single diamond encircled by smaller gems is the hallmark of a halo engagement ring setting, Sparkling brightly on the finger, 2018's halo engagement rings draw the eye with irresistible charm, perfect for any bride to be who wants to shine.
In particular, halo rings in hexagonal and octagonal styles are making a statement in 2018 engagement ring trends. Art deco inspired elegance is the perfect fit for a return to Hollywood era aesthetics and style. Simple bands offset brilliant designs for a stylish yet traditional look that's sure to please a lady who loves bold and beautiful jewellery.
8. East-west settings
A trend that has been growing for a little while now, east-west settings flip traditional gemstone placement to give a unique look to any engagement ring. Engagement ring designers also love east west settings as they can experiment with new ring designs to create more custom, individualised rings. East-west settings are great for risk takers who want a look that catches the eye in a way no other ring can.
9. Rose gold inspired romance
Nothing quite says romance like rose gold engagement rings. Sweet and effortlessly stylish, rose gold bands are one of 2018's hottest trends in engagement rings. Not only do they capture the romance of the engagement, rose gold engagement rings can be tailored to suit your individual style, with a variety of gemstones and settings suitable for the colour. Perfect for the fine fingered bride-to-be, rose gold will look beautiful on just about any hand this year.
10. Celebrity selections
It's no surprise that trends in engagement rings follow our favourite celebrities. From Kate Middleton to Kim Kardashian, the emerald cut has become the choice of diamond for engaged celebrities worldwide. In 2018, emerald cut is a sophisticated choice to dazzle in art deco decorum.
11. Coloured stones
In 2018 diamonds might not be every girl's best friend. One trend you'll see more and more is the use of coloured stones in engagement ring settings. In 2018, break free from tradition and choose a gemstone that matches your unique personality. There's a ring to match every stone, and you can rest easy knowing your ring is a unique as the relationship it symbolises.
12. V shaped bands
Chevroned engagement rings encrusted with smaller gemstones in rose gold are a popular trend for 2018. Modern shaping of the ring, which straddles the line between pointed and curved, can provide an elegant look ideal for the modern bride to be. Chevroned rings can also be stacked along the finger, for the wearer who likes to mix and match.
Find the perfect engagement ring today
Whether you're looking for the perfect ring for that special someone or you're shopping together for an engagement ring that's truly yours, talk to Australian Diamond Brokers about our peerless selection of quality diamonds and gemstones. With award winning design and stellar reputation, there's no better place to source the perfect ring for your engagement. Talk to us today.