Why is Rose Gold Jewellery So Popular?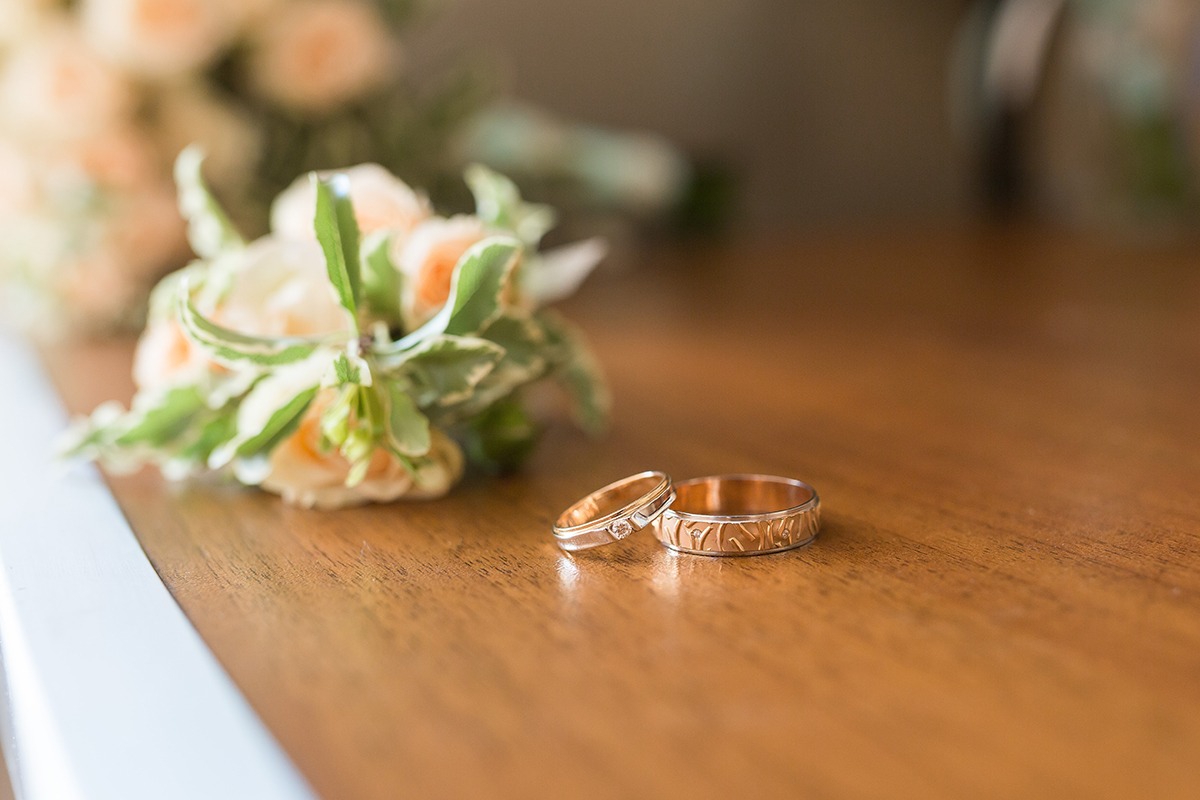 Rose gold has taken the world by storm. Not only will you find the colour used in tech gadgets, homewares, and make-up, you'll also find it in pieces of jewellery. It throws a wonderful glow onto the skin and conveys luxury and comfort (amongst other things), so you'll see both men and women alike wearing rose gold jewellery and accessories.
But, did you know that rose gold jewellery was first popularised in the 1920s? And what's even more surprising is that rose gold made its first appearance in the 19th century. How did it all begin and why is it so popular today? Read on for a closer look behind the history and rise in popularity of rose gold jewellery.
The history of rose gold in jewellery
Rose gold got its start in 19th-century Imperial Russia. Carl Fabergé, a renowned jeweller to the czars, mixed yellow gold and copper together to create a blush-toned colour, which was known as "Russian gold". He used this mix of alloys in one of his famous creations – the Fabergé Eggs. And as this precious pink gold metal became popular among jewellers around the world, it was renamed "rose gold".
In the late 1920s, Cartier sparked a trend in wearing rose gold jewellery and mixing metals with the Trinity ring, which had three intertwined bands in white, yellow, and rose gold. What's more, Jean Cocteau, a French writer and filmmaker, also popularised rose gold in jewellery by wearing two Trinity rings on his pinkie finger.
However, following the Wall Street Crash in 1929, the influence of monochromatic and geometric aesthetics saw platinum mostly used in jewellery for an icy-white colour scheme. Then during World War II, platinum was vital to the war efforts so its use was restricted and prohibited. As a result, rose gold once again became the most popular metal used in jewellery.
What elements make rose gold?
Rose gold is sometimes referred to as "pink gold", and as you already know, the secret behind its colour is copper. In jewellery, gold is mixed with other metals to withstand wear because it's too soft alone. This is especially the case for 24-carat gold, which is at least 99% gold. Mixing copper and gold together is what gives rose gold its pinkish colour.
Depending on the ratio of copper to gold, rose gold can appear a soft pink or a deep red. The higher the amount of copper there is, the colour of the gold will turn into a deeper red. The elements of true rose gold are about 22.5% copper, 75% gold, and a small percentage of silver. Copper is dark, so mixing in a bit of silver helps to lighten the colour of the copper.
What makes rose gold jewellery so popular today?
Now that you know how rose gold gets its colour, why is it so popular today? Rose gold isn't as gaudy or timeless as gold, but it's in style right now. Its current popularity in jewellery is due to the comeback of colour in fashion at the start of the 21st century – rose gold complements the frilly shades and neutral colours.
Additionally, rose gold jewellery is more rare, says Duvall O'Steen, the director of jewellery promotion for the World Gold Council. The fashion world loves exclusivity, which makes rose gold even more desirable. But its price is similar to yellow or white gold as copper is cheap and is based on the weight of the gold.
What's more, Rose Quartz was one of the colours chosen for Pantone's Colour of the Year 2016, which resembles the colour of rose gold. In a world of protests, fights, and riots, Pantone chose Rose Quartz, along with Serenity (a lilac-imbued baby blue), because the colour conveyed a "sense of order and peace, something that speaks to people. Something that has a bit more mindfulness attached to it".
Rose gold jewellery also holds a deep meaning for those who buy it for themselves or someone else. Some women choose rose gold engagement rings because it has vintage appeal. The colour makes the ring look like it could be an heirloom that can be passed down one day.
Other reasons for the popularity of rose gold jewellery are:
it's modern, romantic, and unexpected
it has a friendly, quirky glow
it's bubbly, cheerful, and accessible
it represents femininity
it brings warmth
it's fashionable
it conveys luxury and comfort
it shows compassion and composure
it's calming and soothing
it brings out the subtle blush tones of one's skin
it shows you follow trends and care about how things look
it says something about what you value
Where to buy rose gold jewellery?
As you can see, the popularity of rose gold jewellery isn't just hype – it's the real deal! So where can you buy them? At Australian Diamond Brokers, you'll find engagement, diamond, and wedding rings with rose gold bands, as well as other rose gold jewellery pieces such as earrings, necklaces, and bracelets.
If you'd like to buy rose gold jewellery for yourself or someone else, contact us now. Whether you want to add a touch of warmth and romance to your relationship, create a sense of calm, or communicate luxury, we can help you find the perfect piece of jewellery that you or that special someone in your life will treasure forever!