Which Gemstone is Best for Your Skintone?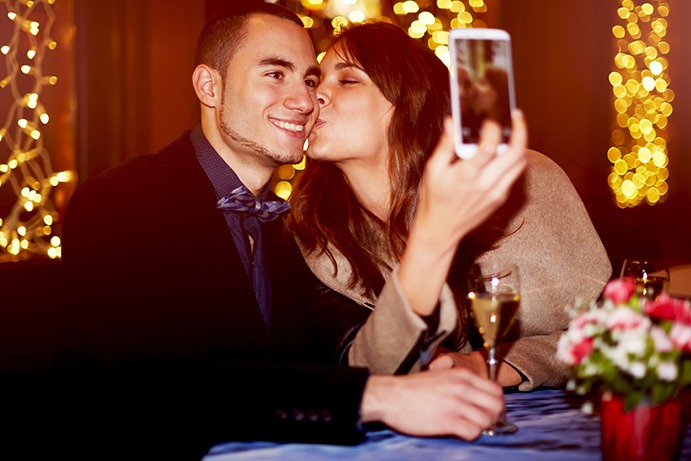 Choosing an engagement ring can be difficult when faced with all the styles, cuts, and gemstones available. While many brides-to-be opt for the traditional white diamond, there's a plethora of coloured gemstone options available, from coloured diamonds through to rubies, sapphires and emeralds. In fact, gemstones come in every colour of the rainbow, and each one has its own origins, its own unique colour and its own special story. With so many to choose from, how do you find the perfect ring for you?
If you've decided to forego the traditional white diamond in favour of a different kind of gemstone, there are a number of factors to consider. Is the gemstone durable enough to hold up to daily wear? Do you actually like the colour of that particular stone? Does your choice work well with your skin tone, as some stones will look much better with warm skin tones, while others will enhance cool skin tones? If you want to know more, here's our quick guide to choosing a gemstone based on your skin tone.
Should you choose a warm or cool gemstone?
Before you start looking at the stones themselves, you need to determine whether warm or cool tones suit your skin tone better. To do this, you will need to:
Remove your make-up and look at your face in a mirror, preferably under natural light.
Hold a piece of gold coloured jewellery against one side of your face, and a piece of silver coloured jewellery against the other.
Compare the effect that each piece has on your skin to see which one looks best.
You'll see that one of the pieces will make your skin look healthier, while the other will make your skin look lacklustre.
You may also find that one colour highlights any dark shadows under your eyes, while the other seems to diminish them.
Check the appearance of your teeth. Do they look whiter, or appear more yellow?
If, after checking all these things under natural light, you feel that gold toned jewellery makes you look fresher, more radiant and just generally healthier, then you have a warm skin tone. On the other hand, if the silver coloured jewellery brought a special glow to your face, you should stick with jewellery that will accentuate your cool skin tone.
If you're still a little unsure about whether you have warm or cool undertones in your skin, you may want to consult a more in-depth guide to determining your skin tone, or even opt for a professional colour analysis.
Choosing gemstones for cool skin tones
If you've decided that your skin tone falls into the cool category, you'll need to choose gemstones that complement and enhance the blue undertones of your skin. Pink, blue, purple and milky white stones all work perfectly with cool skin tones. Gemstones which fall into this colour spectrum include sapphires, blue topaz, aquamarine, amethyst, pink sapphires, the Argyle pink diamond, dark grey diamonds and pearls.
If you're looking for something a little more unusual, you may want to consider gemstones such as moonstone which has an opalescent lustre and which comes in a range of colours including white, grey and blue. Perhaps you may prefer Alexandrite? A dark greenish variety of the chrysoberyl gemstone, this stone changes colour according to the nature of the ambient lighting.
As for setting your gemstone, white gold, silver, platinum, titanium and stainless steel will work best with your skin tone.
Choosing gemstones for warm skin tones
If you've decided that warm colours work best for you, you may want to consider choosing gemstones that have warm and earthy tones, such as those that are yellow, orange, red, brown or green in colour.
Ensure that the setting for your chosen gemstone complements your skin tone by using yellow or brown metals, such as gleaming yellow gold, vibrant copper or even burnished brass. Good choices for warm toned gemstones include brown diamonds, which are the most commonly occurring natural diamonds, classic emeralds from Zambia, garnets and rich red rubies, or something a little more unusual such as topaz, amber or green opals. You could even consider a gemstone such as Prehnite, a yellowy-greenish coloured stone that's said to represent unconditional love. Or, if money is no object, you may choose to opt for an extremely rare yellow diamond.
Choosing your gemstone comes down to personal preference
While taking your skin tone into account can help to narrow down your choice of gemstone, in the end it will come down to personal preference. And, as you're planning to wear your ring for many years to come, it makes sense to choose a ring style and a gemstone that you really love. If you need any further help or advice on finding the right gemstone and ring for you, Australian Diamond Brokers are always here to help. We've a wealth of gemstone knowledge and have years of experience in helping brides-to-be to choose their perfect ring. Don't you deserve the best?