How to Design the Perfect Engagement Ring for Your Partner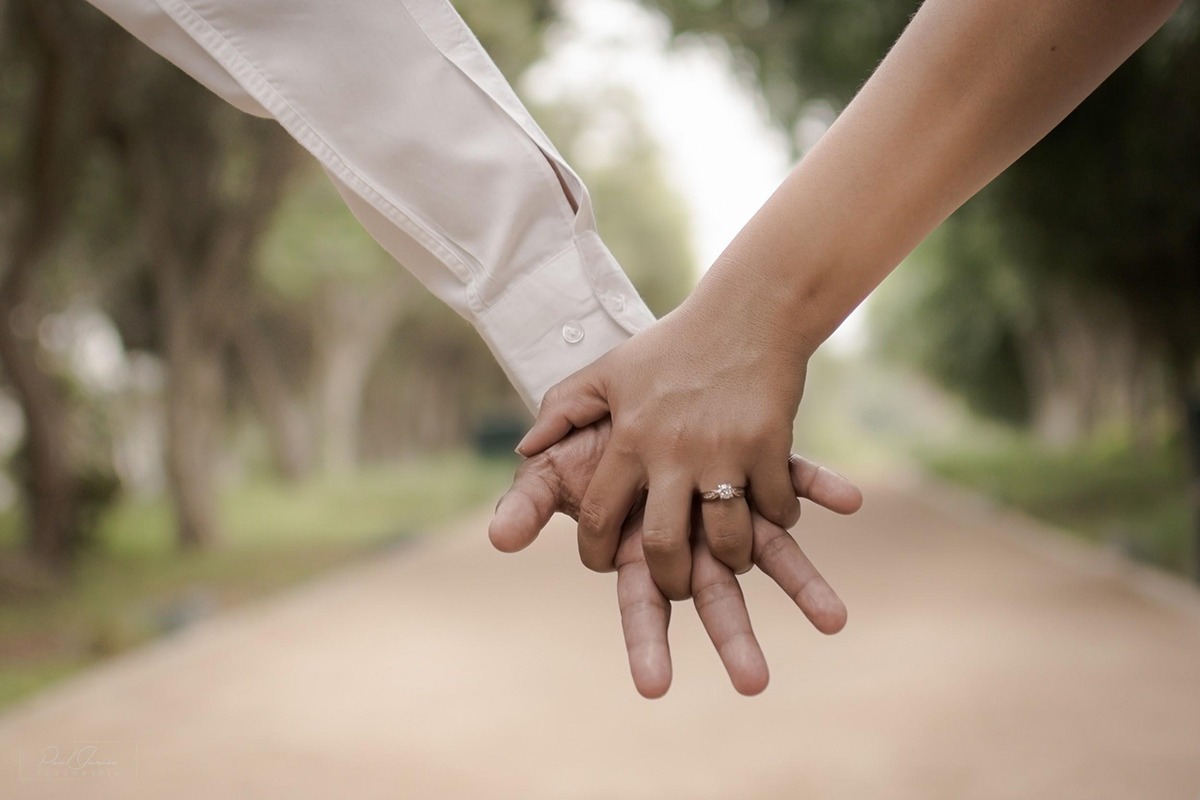 Finding the right engagement ring on the high street isn't always possible. Sure there are some stunning rings out there, but if sentiment or a favoured detail is missing, a pre-designed engagement ring can feel somewhat limiting and even disappointing.
In this situation, a bespoke service is the answer to your problem. A bespoke service allows you to take creative control and design something that's truly unique and thoughtful. Nothing says "I love you and will do everything to make you happy" quite like a custom made engagement ring designed by you with the guidance of a diamond expert.
Designing an engagement ring for her
The first step to designing a ring for your soon-to-be fiance is to give yourself a realistic timeframe. You can't rush perfection, so ensure you give yourself plenty of time to do your research, ask questions, finalise your design and make adjustments.
If you can, get her ring size in the early stages of design. You can do this by taking one of her existing rings to a jeweller, who will trace the inside of the ring. Some jewellers will also determine ring size using a photo of her hand if you don't have access to a ring.
Set a budget
The second step in designing a custom engagement ring is to set a budget. Custom rings tend to cost more than collection pieces for the obvious reason that labour hours are needed to transform your ideas into a handcrafted design.
Don't confuse the word budget with "cheap" or "poor quality". Many people choose not to set a budget, fearing that it will taint the gesture, but a budget is important. A budget forces you to think realistically and prioritise which elements of the ring are most important to you – diamond size, diamond quality, intricacy of the design, the band, and the metal.
As a guide, Marie Claire reports that the average engagement ring in 2017 costs between $15,000 and $20,000. You don't have to spend this much, however, to get something beautiful.
Find out more about how much to spend on an engagement ring by reading our budgeting guide.
Choose the metal
Next, you want to consider what metal, or metals, will suit her. Take into account what will suit her visually but also what will suit her lifestyle. If she plays hockey or squash for example, a giant sparkler cast in a soft metal is probably not ideal.
Certain metal choices compliment certain skin tones, while styles and diamond cuts can flatter smaller or larger size hands. Generally speaking you can find out her preferred metal by the other pieces of jewellery she wears, but you can also do some research and read our engagement ring metal guide.
Different types of metal you might choose from include:
Yellow/White Gold
This naturally yellow metal is a mix of different metal alloys for added strength. The result is jewellery available in a range of colours, including white, yellow, pink and even green! Less expensive than some other metal options, gold is a traditional metal for engagement rings and one you can't go too wrong with.
Rose Gold
This pink-tinted metal is gold with an added copper alloy. The more copper in the metal, the deeper the rosy tones will be. Rose gold is extremely durable and has a look that's pleasing against most skin tones. Rose gold also represents love, which of course is what your engagement ring is all about!
Click here to discover more about rose gold and why rose gold engagement rings are so popular.
Platinum
Known for its strength and purity, platinum is rare, making it more costly than gold. Hypoallergenic, it's great for those with sensitive skin, and its durability makes it an excellent choice for those likely to attain plenty of scratches. All rings obtain scratches over time, but with platinum, it's almost impossible to tell. This means your engagement ring will withstand years of wear.
Palladium
A lustrous silver-white metal, palladium is hypoallergenic, very flexible, and durable like platinum. The difference is that its lower density makes it not as expensive as platinum. It also has a darker, grayer tone.
Recycled metal
For the conscious environmentalists, a blend of recycled metals makes the perfect engagement ring base. Taking on its colour from its most dominant metal, recycled metal varies greatly. Always unique, you can combine it with conflict-free diamonds for a completely eco-friendly and custom look. An added bonus is that it's a bride's 'something old' and 'something new' rolled into one!
Think about the diamond's cut
The sparkle and brilliance of a diamond depends more on its cut than anything else. People often think of cut as shape (eg. round, cushion etc) but it actually refers to a diamond's proportions, symmetry and polish. That said, a diamond is not always about what it says on paper (cut, GIA rating, cost etc) and each diamond sparkles in its own way. The best thing to do is put logic aside, hide all the specs, and choose with your heart.
Want to know more? Read our guide to diamond cuts.
Pick a designer
If you don't know a thing about design, the best thing to do is choose a diamond jeweller whose aesthetic mirrors your own. That way you can start with their collection as a base and then put in your own special touches. Working with a designer whose quintessential style appeals to your own design sensibility will ensure you end up with a ring that's custom to you. And every girl wants a ring that reflects a part of her future husband.
Designing an engagement ring together
While surprising the one you love with the perfect ring is a beautiful sentiment, there are many benefits to designing a ring together. It can be easier (and cheaper) to purchase an engagement ring and wedding band at the same time, and choosing and designing an engagement ring together can create an emotional bond that will bring you closer as a couple. An engagement ring is a big decision and it's important you're both on board with it.
Want to pair your engagement ring with your wedding band? Find out everything you need to know here.
When designing together, the tips above still apply. Additionally though, you can build a portfolio of inspirational ideas to share with your jeweller. This early step can be a big help during the design process and will save you battling it out in the jewellery store. Remember that time is money, so the more you work your design together at home, the cheaper your custom engagement ring should be.
Thinking about proposing and want to learn more about custom engagement ring designs? Give Australian Diamond Brokers a call on 1800 034 266 to make an appointment at our Sydney store. Before your visit, check out our Instagram feed for inspiration.