Top 10 FAQs When Buying an Engagement Ring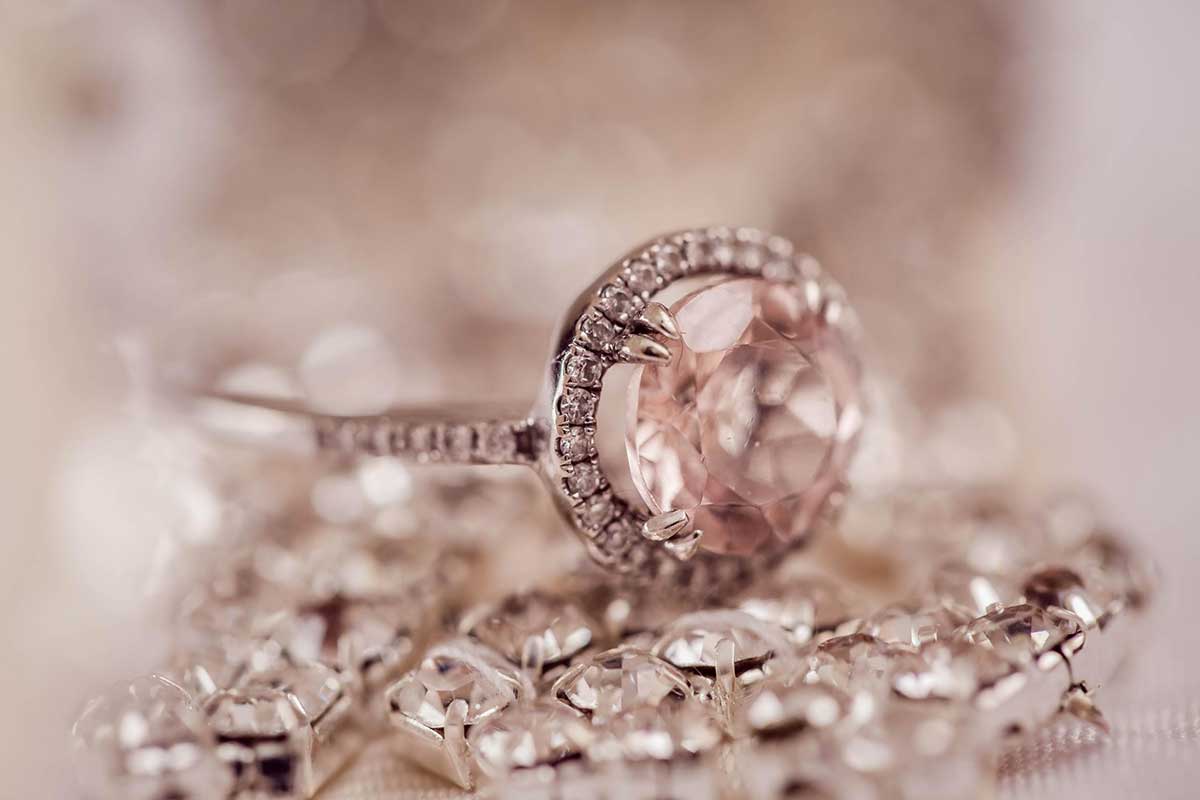 Engagement rings are used by almost every religion and culture around the world. An engagement ring symbolises love, commitment, devotion, friendship, and fidelity. Of course something this special comes with a lot of frequently asked questions. To put you at greater ease in this exciting but stressful buying process our team at Australian Diamond Brokers gives you the answers plus a downloadable buyer's checklist with our top tips.
1. Why diamonds?
Back in 1477, Archduke Maximilian of Austria gave to Mary of Burgundy a diamond ring for an engagement ring. Before that, diamonds were a symbol of strength, courage and invincibility, but over the centuries diamonds have acquired their unique status as the ultimate gift of love. It has been said that Cupid's arrows were tipped with diamonds which have a magic that nothing else can ever quite equal.
2. What type of setting should I choose?
There are many different settings for engagement rings and only you can determine what's right for you. Popular choices of settings include a prong setting (otherwise known as a solitaire setting), bezel setting and halo setting, but settings can be custom made to accommodate all sorts of white diamonds, coloured diamonds, and gemstones. For a quick guide to settings, click here.
3. Can I choose from existing designs?
Absolutely. Australian Diamond Brokers offers a stunning collection of pre-designed engagement rings that range in style and cost. Choose from classic princess cut and solitaire cushion cut, or opt for an oval brilliant cut with white gold band. To view the collection, click here.
4. I already have a design in mind. Can you make it for me?
At Australian Diamond Brokers, our speciality is in sourcing exquisite diamonds to be set in your choice of custom made engagement rings, wedding bands, and more. You select the diamond and we handcraft the ring based on a design you have brought us or we have workshopped together. To arrange an appointment to chat about your custom design, call 1800 034 266.
5. How long does a custom engagement ring take to make?
Depending on the complexity of your design, a custom engagement ring should take between three and six weeks to create. A good rule of thumb is to allow six weeks for final delivery.
6. What's the best metal for an engagement ring?
There's no "best metal" when it comes to choosing engagement rings. What's classed as the best will depend on skin tone, lifestyle, and a range of other factors. Most ladies have a preference for a metal, but if you're not sure, talk to us about the different types. Popular choices include platinum, 18k gold, 14k gold, rose gold, palladium and recycled metal. For a quick guide to metals, click here.
7. What are the four C's?
When planning to purchase a diamond, it's important you know as much as possible about how diamonds are classified. There are four topics to get familiar with – referred to as the four C's.
Cut: refers to the proportions of the diamond as opposed to the shape (round brilliant, marquise, pear, princess, etc.). Every diamond gets its brilliance and sparkle from the cut and polish of the diamond facets – the more light that enters the more light reflected out the top. A great cut will disperse light properly back through the diamonds top facets. Click here to read our guide on diamond cuts.
Colour: Diamonds come in all sorts of colours and the Gemological Institute of America (GIA) rates the body of colour in white diamonds from D (colourless) to Z (light yellow). The less colour a diamond has, the more it sparkles. Click here to read our guide on diamond colour.
Clarity: Determined by the amount and location of flaws and blemishes when viewed under 10x magnification. GIA rates clarity from Flawless to Imperfect 3. Bear in mind that a diamond free of inclusions and blemishes is very rare…and expensive. Click here to read our guide on diamond clarity.
Carat: The weight of a diamond is measured in carats, with one carat equating to 100 points or 0.2 grams. A diamond of 75 points, for example, weighs .75 carats. Diamond prices increase exponentially with carat weight because the larger the carat, the more rare the diamond. Click here to read our guide on diamond carats.
8. Are there other options for those who don't want diamonds?
Here at Australian Diamond Brokers we, of course, love diamonds, but we also know there is something beautiful about a sapphire or ruby engagement ring too. Sapphire engagement rings are gaining in popularity thanks to Lady Diana's and now Kate Middleton's blue sapphire ring and the durability of sapphire. Worn every day, a sapphire remains beautiful for eternity. As for rubies, the allure of intense red and its association with wealth and prosperity makes it an excellent choice. Also talk to us about aquamarines, emeralds, rare spinels and tanzanites.
9. How much does an engagement ring cost?
The price of your engagement ring will depend on the design, choice of metal, and your choice of diamond or coloured gemstone. We offer a price guide in the description of all our engagement rings and we can talk you through the costings associated with custom design. All designs on our website can be made with a range of different diamond shapes, colours, sizes etc, meaning we can work to almost any budget. If cost is a deciding factor, read our guide on how much to spend and determining your budget by clicking here.
10. Can I buy the stone and let her choose the ring later?
Of course! Australian Diamond Brokers source the very best diamonds for our collection and each one is carefully handpicked. Beautiful on their own, any lucky lady would be thrilled to be presented with a stunning white diamond, Argyle pink diamond or fancy yellow diamond. Available in different cuts and carats, you can then bond over the design together.
Think that answers a few of your questions around engagement rings? Ready to start shopping? You can get in touch with us today on 1800 034 266 to make an appointment with our team from 9am-5pm Monday-Friday, or you can make an appointment to see us between 5pm-7pm Thursday evenings and 10.30am-3pm Saturdays.